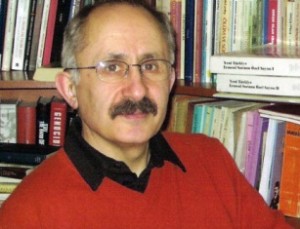 ISTANBUL — The Turkish authorities assisted in the anti-Armenian demonstration, which was held in Istanbul's Taksim Square on February 26 and under the pretense of commemorating the Khojaly incidents, the renowned Turkish historian Taner Akcam said in an interview with Taraf daily of Turkey.
Akcam also noted that there were anti-Armenian slogans even before the actual demonstration.
"Large posters that read: 'Don't believe in the Armenian lies!' were posted in Istanbul streets continuously for ten days. Subsequently, the instilling of enmity toward the Armenians was spread during demonstration itself, in which partook the Minister of Internal Affairs.
I ask PM [Recep Tayyip] Erdogan: if 'Don't believe in the Turkish lies!' was to be written on large posters in the streets and subways in Germany, [or] the US, what would Erdogan have said? What would the newspapers supporting the Turkish authorities say? There always are racist, nationalistic currents in Turkey, but they had not presented themselves such openly prior to the Taksim demonstration.
The meaning of the Khojaly remembrance demonstration was that the Armenian citizens of Turkey have no security of life. They do not, because there exists such Minister of Internal Affairs who states that the spilled blood will not remain on the ground.
The 100th anniversary of the Armenian Genocide is approaching, and the Turkish authorities carried out this demonstration against it. With this, the Turkish authorities said: 'If you bother me, I will provoke Turkey's nationalists with Khojaly.' Azerbaijani companies likewise financially assisted in holding the demonstration," Taner Akcam said.