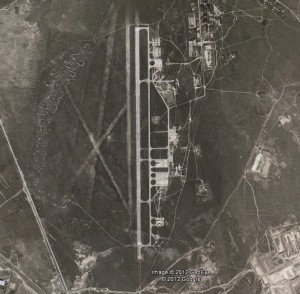 WASHINGTON, DC — An article in "Foreign Policy" magazine, titled "Israel's Secret Staging Ground," quotes unnamed U.S. government sources as saying Azerbaijan is providing Israeli fighter planes with access to airfields near the Iranian border that could be used in potential air strikes by Israel against nuclear targets.
The article published in the magazine says Israel has recently been granted access to airbases in Azerbaijan. The airbases may host Israeli aircrafts after attacking Iran.
Azerbaijan's government has denied the report. A spokesman for the Azerbaijani president's office, Ali Hasanov, rejected the report on March 29, saying outside forces were trying to foment trouble between Iran and Azerbaijan.
Iranian-Azerbaijani relations have been strained since reports last month said Azerbaijan had purchased some $1.6 billion of weapons from Israel. The deal included sale of 60 drones of two types to Azerbaijan and in September 2011 there were discussions about joint Israeli-Azerbaijani construction of drones with missiles.
An Israeli-built drone with Azerbaijani Air Force markings was shot down over Nagorno-Karabkah by Armenia forces.
In February, Tehran accused Azerbaijan of involvement in what it called an Israeli plot to assassinate Iranian nuclear scientists.
Tehran has accused Baku of allowing Israel's spy agency Mossad to operate in Azerbaijan, which shares, including the Naxchivan enclave, a border with Iran more than 600 kilometers long.