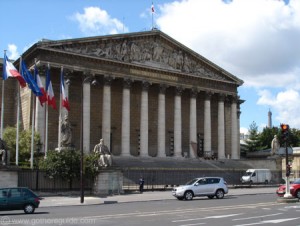 A French Senate committee on Wednesday rejected a bill to outlaw denial of the Armenian genocide, ahead of a final vote on Monday.
The Commission on Laws in the French Senate approved a motion on Wednesday rejecting the bill as inadmissible by 23 votes for, nine against and eight abstentions. The panel vote, while a nonbinding recommendation, was the first legislative setback for the bill. In a statement, the commission said "There was a genocide, and the commission wants to express its infinite respect for the Armenian people, and the terrible experiences that they have endured."
A plenary Senate session on Monday will now vote on the committee's motion, but most senators opposed to the bill are expected to abstain, allowing the Senate to take a final vote on the bill itself.
Following the vote Massis Post ask Mr. Kevork Satchlian, Chairman of the Social Democrat Hunchakian Party's Armenian Council of Europe the consequences of the vote. Mr. Satchlian stated that there are two scenarios that may transpire when the Senate debates the bill Monday, Senators could look past the panel vote and pass the bill, putting it on a fast track to becoming law, or they could reject the bill, handing it off to a commission from both houses to iron out differences. The second option would greatly slow the legislative process. A freeze on all but the most critical legislation goes into effect in early March ahead of spring presidential and legislative elections.
France recognized the Genocide of 1.5 million Armenian's by Ottoman Turks in 2001, but the new bill would go further, punishing anyone who denies this with a year in jail and a fine of 45,000 euros ($57,000).