Democracy is founded on an informed and active citizenry, citizens have the right and responsibility to participate in public affairs. Effective participation requires knowledge and wisdom. Citizens get their knowledge through discussions with others, reading books, magazines, newspapers and the Internet, and watching and listening to radio and television.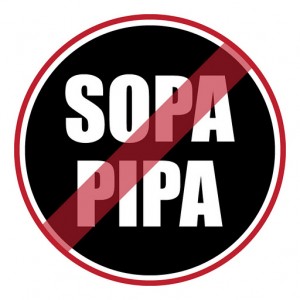 As Massis Weekly/Massis Post is the official publication of the Social Democratic Hunchakian Party of the Western Region of the United States of America, and serves as a primary news source to the Armenian communities in the US, Armenia and the rest of the world; it is our responsibility to combat censorship of the press and restrictions to media outlets throughout the world.
The United States should be a role model to developing countries who lack or have not yet truly established freedoms of the press; such as Armenia.
The Stop Online Piracy Act (SOPA), also known as House Bill 3261 (H.R. 3261), and its Senate version the Protect IP Act (PIPA) also known as Senate Bill 968 (S.968), are bills that were introduced in the United States House Congress, with the intention of expanding the ability of U.S. law enforcement and copyright holders to fight online trafficking and piracy. Yet as written, the proposed law hinders online publishers' freedom of expression and may be used by the government and major corporations to shut down entire websites "accused of copyright infringement" with neither a trial nor a traditional court hearing.