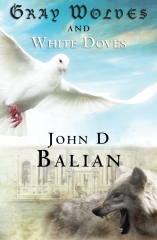 Armenians often wish for a tale about the Armenian Genocide and its aftermath that would make a blockbuster film and draw attention to their cause. John Balian's new book, Gray Wolves and White Doves (CreateSpace/Amazon.com), may be that tale.
Largely autobiographical, this atmospheric novel is presented through the eyes of an innocent young boy trying to make sense of the world as he grows up amid repressive conditions in Western Armenia/Eastern Turkey during the 1960s and 70s.
This fast-paced, multi-layered narrative takes readers from Hanna Ibelin's (a.k.a. Jonah Ibelinian's) close-knit family life in the perilous Asia Minor region of Palu to terror and tragedy while en route to Syria's Kamishli, to a bleak existence on the mean streets of Istanbul.
Facing the disintegration of his family, Hanna is promised salvation abroad. Guardians enroll him in the Armenian seminary of Jerusalem, where he takes his Armenian name Jonah Ibelinian, and practices Armenian customs in comfort and safety. But as Jonah begins to adjust to this new life, he encounters inter-ethnic strife, clerical corruption, deception, and banishment for alleged insurrection against the Turkish state.
While on the lam in Europe, Jonah searches for lost kin as he stays just one step ahead of his pursuers. As he hides from the Turkish secret police, fugitive Jonah is coaxed by a former rival to conduct a secret mission in exchange for acceptance. Jonah also searches the depths of his own conscience as he is told that his mission is to be carried out at the Turkish Airlines counter at Orly Airport on the outskirts of Paris.
As the story crescendos into a dynamic climax, buried secrets, and hidden identities and motives are revealed – leading the gripping saga to a fulfilling conclusion.
Gray Wolves and White Doves' storyline is laced with intrigues and betrayals, ancient traditions, comic relief and accurate historical depictions – fused together by the protagonist's indomitable will to live in freedom and dignity. This literary achievement is already being put on par with Billy Hayes' autobiographical thriller and award-winning film, Midnight Express. While Gray Wolves and White Doves stands on its own merits as a spellbinding story, author John Benjamin Sciarra aptly points out that Balian's treatment further elevates it because "…by setting [the novel] in the shadow of the attempted annihilation of Armenians by Turks, the historical background becomes as meaningful as the story itself."
Protagonist Ibelinian possesses many fine qualities often attributed to the Armenian people: Christian values, love of family, drive, talent, and a strong work ethic. The grace and humility with which Jonah faces down impossible odds offers readers a model to emulate and an opportunity to place their own personal challenges into perspective. And by presenting his story as a cross between Raffi's epic Khentè and a John Grisham novel, Balian captures the interest of general readers while introducing them to the Armenians – a people whose history has been hijacked, culture appropriated, and appeals for justice disregarded.
An interview with John Balian by Lucine Kasbarian
Following is an interview conducted with the author.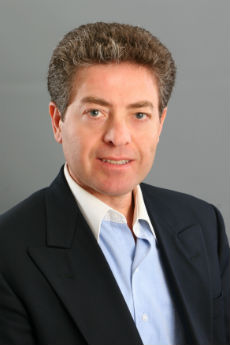 Lucine Kasbarian: How have your life experiences and literary interests equipped you to write Gray Wolves and White Doves, and what do you hope this book will accomplish?
John Balian: It is said that the best fiction usually involves strong elements of true-life experiences, and this book is no different. The premise of the book is based on my life experiences. It is also said that everyone has a book hidden inside. Gray Wolves and White Doves is clearly the one I needed to release from within me.
While Gray Wolves and White Doves is an suspenseful thriller, it is based on a real-life story that weaves a timeless tale of a man's perseverance, the endurance of hope, and the winning ways of the human spirit no matter how bleak the circumstances.
My hope for the book is to leave a legacy to generations to come and to shed light on an often-ignored and definitely under-explored topic of great importance – the issue of genocide, an event that has contributed so dramatically to the factional rivalries and the current quagmire of the Middle East. My intent here was to bring attention to this matter while entertaining and rousing a non-Armenian audience without preaching to them.
The readership is looking for a motion picture based on this story. Also, to translate the book, first into Armenian and Turkish and then into other languages would be a very desired outcome.
LK: You are to be congratulated for self-publishing this work. Because of the subject matter and your treatment of it, I wonder if a mainstream book publisher would have produced it. Tell us how this book came to be.
JB: There is no stigma anymore in the self-publishing realm. I understand that established authors are choosing this route more often. I did attempt to get an agent for representation by sending a query to about a dozen of them, but it became apparent that to succeed in the traditional publishing approach, it would take a very long time with no apparent benefits while running the risk of losing the literary and educational value of this book.
I chose the Amazon publishing services called BookSurge Publishing and CreateSpace. They offered easy access to the Amazon distribution channels as well as editing services that were quite impressive and very helpful.
LK: A disclaimer in the book states that while the story is based on actual events, any similarity to real persons is coincidental. How much of your book is historical and how much is autobiographical? Where does fact end and fiction begin?
JB: The events and historical aspects of the book are all factual. The fictional aspects come from taking poetic license with the creation and portrayal of characters and plots, and the timing of events and scenes.
LK: This story, which has been enthusiastically reviewed by scores of non-Armenian readers, appeals to more than one demographic. You add special touches to the story that will resonate with Armenian readers in particular, such as your decision to name the villains Sevantz and Aghvesian, or to create characters with evocative Turkish names such as Soluk Kurt, Inonu, Turgut and Erdogan. Please talk about this.
JB: To date, more than 95 percent of the readership has been non-Armenian. There is unanimity on the quality of work and an overwhelmingly positive reaction to the writing, the story and its literary value. Some samples of the feedback and sentiments can be seen in the reviews placed on Amazon, with a total of 50 reviews thus far with a top rating of five stars.
In addition to the pace of the book, I want the readers (on a second or third reading) to delve into the meaning and intricacies of scenes, names and references to religious, historical, and biblical issues, and to personalities past and present that continue to influence peoples' and nations' lives.
LK: While telling your tale, life in Jerusalem comes alive, as does the issue with which many lay communities struggle: corrupt authority figures and clergy. What purpose do you think your treatment of this taboo topic could serve?
JB: My hope is that it leads to awareness and more importantly to the protection of our national treasures and heritage.
LK: Two powerful aspects of this book were your ability to communicate how goodness and humility can inspire hostility and envy in others, and the resulting trauma that persists within the Armenians. The central character is scapegoated by transgressors who project sins onto him. Please talk about the importance these concepts hold for you, for the Armenian nation and for humanity.
JB: Unfortunately this mindset is not limited to one period of time, one region of the world, one country, or one people. Humanity grapples with these issues daily and never seems to have the collective courage to overcome these destructive attitudes. Armenians have been victims of inhumane treatment with devastating results for far too long. How to break this cycle is the real challenge.
LK: Do you think the Republic of Turkey has the same mindset today that it did during the years the action in this book takes place? Is your story just an artifact, or could it also be a cautionary tale?
JB: I believe my story is not an artifact. The mindset today is no different than during the years the action in this book takes place.
However, I think we are at a watershed time. A segment of the Turkish public is clamoring for the truth while the radicals are struggling to maintain the denialist policies of their government and forefathers. I believe this book will help our cause and the struggles of all victims of persecution, genocide, and those whose human spirits are under constant threat of being obliterated.
So far, I know one person of Turkish heritage has read Gray Wolves and White Doves. He recently sent me a note as follows: "…I just finished it, and I am still shaking." He acknowledged that "…while the book is very, very good, I do have very mixed emotions."
LK: What void do you think exists in literature on Armenian subjects?
JB: I would hope that we as a community add to our armamentarium books such as Gray Wolves and White Doves and other tools of "entertainment/education" and place these books on the required reading lists for students and transform the books into feature films to ensure they become yet another piece of the fabric and tapestry that we need to weave to tell the world the full story and tell it in a manner that is not offensive or overbearing. You can see from the reviews, and many other readers have told me in person, that this book has taught them about the Middle East, Armenia, the Armenians, and the Genocide. In fact, reading the novel has inspired many to research these issues on their own.
LK: How do you keep up with current Armenian events?
JB: I am an avid reader of all Armenian newspapers and journals. I currently serve on the Board of Directors of the Armenian Center at Columbia University.
LK: Will readers learn what happens to Jonah and the abducted child held by the Turkish couple? Where can readers hear you speak about your book?
JB: The readers are asking me the same questions. All I can say for now is that I will focus on ensuring the widest possible audience for this book and that it becomes a film.
I have had visits with book clubs in NY, NJ, CT, and MA and attended special events held for the book in the Northeast. On Wednesday evening, Sep. 28th, at 7:00pm, the St. Gregory Men's Club will sponsor my presentation and book signing at the St. Gregory the Enlightener Armenian Church's Atrium, 1131 North St, White Plains, NY, 10605, http://stgregoryarmenianchurch.org . Interested individuals must RSVP in advance to Chris Bonfiglio at (914) 707-2152, or [email protected].
—
To learn more and to purchase the book, visit http://johndbalian.com.
Interviewer Lucine Kasbarian is a book publicist on leave, and the author of The Greedy Sparrow: An Armenian Tale, www.lucinekasbarian.com