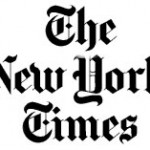 NEW YORK — Writing in The New York Times, Daniel L. Bynam of the Brookings Institution and author Charles King, both of whom teach at Georgetown, point out that phantom states are usually the product of conflict, often between neighboring states and their existence is a sources of future conflict.
A more productive approach to such breakaway countries, Bynam and King argue, is to engage them both politically and economically as though they were legally independent.
They argue that conditions are ripe for a similar solution to the standoff over Nagorno-Karabakh. By offering to protect Karabakh's territory and establishing trade and political ties while stopping short of formal recognition, and by engaging both the Armenian and Azeri governments at the same time, Western nations, along with Russia in this case, could provide Nagorno-Karabakh the space it needs to develop stable democratic institutions and strengthen its economy.
Read the New York Times article here.