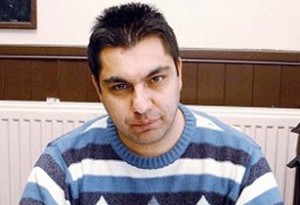 A former Turkish judge of Armenian and Kurdish origins has been granted political asylum by the Netherlands.
According to the Turkish Hurriyet Daily, Caghatai Cetin, had fled to Netherlands with a fake Hungarian passport on 15 January 2010 after he was fired over accusation of "insulting the Turkish state and a prosecutor", "libel" and "faking documentation".
Caghatai Cetin was later sentenced to 17 years in prison in absentia.
Upon his surrender to the authorities in Netherlands, Cetin claimed he had been subjected to pressure for his political views and for his Armenian and Kurdish roots.
Cetin started his career in judiciary in 2005 and since then has for several times informed the Turkish judicial bodies about accounts of "corruption and abuse" in the judicial system.
Cetin has also been critical of the Ottoman Turks' ruling in early 20th century, saying that what they did to Armenians and Kurds constituted genocide – another factor believed to have caused him problems in Turkey.