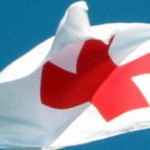 BAKU — Representatives of the International Committee of the Red Cross (ICRC) have visited an Armenian soldiers and civilians kept in captivity in Azerbaijan. The details are not disclosed.
They visited three Armenian POWs and five members of one family on Wednesday, representative of ICRC Baku office told Azerbaijani Trend agency.
According to the Azerbaijani news agency Trend, during the visist, the representatives of the ICRC headquarters in Baku inquired ofthe Armenian POW's health and living conditions.
On March 17, Armenian and Azerbaijani sides exchanged prisoners under the agreement reached between the sides during meeting of the presidents.