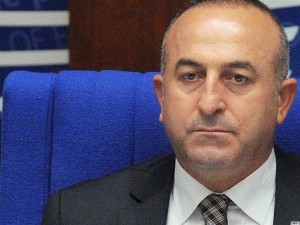 Amid strong objections from its Armenian members, the Council of Europe's Parliamentary Assembly (PACE) decided on Friday to restart the work of an ad hoc "subcommittee" on the Nagorno-Karabakh conflict championed by its Turkish president, Mevlut Cavusoglu.
The subcommittee had been set up following a PACE resolution on the conflict adopted in 2005. Its activities were effectively frozen in the following years. Cavusoglu has sought to revive the panel ever since he was elected as president of the Strasbourg-based assembly in January 2010.
Armenia's leading pro-government and opposition forces are worried that the subcommittee will not be impartial in its work given Cavusoglu's perceived pro-Azerbaijani views. They argue that Turkey continues to lend full and unconditional support to Azerbaijan and cite pro-Azerbaijani statements made by the PACE head in the past.
The PACE's decision-making Bureau dismissed these objections. It elected one of the assembly's Spanish members, Jordi Xucla i Costa as subcommittee chairman.
Members of the Armenian parliamentary delegation at the PACE said that only they opposed the decision. One of them, Naira Zohrabian, said they insisted in vain that "it is unacceptable to discuss the Karabakh problem in any format other than the Minsk Group" of the Organization for Security and Cooperation in Europe.
"In effect, we found ourselves alone there,", Zaruhi Postanjian, another delegation member, told RFE/RL's Armenian service from Strasbourg. She did not rule out the possibility of an Armenian boycott of the subcommittee.