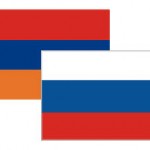 Armenia and Russia should create a new bilateral bloc, as an alternative to existing international organizations with two member states, Grigoriy Trofimchuk, Vice President of Strategic Development Modeling Center, said during Armenian-Russian Relations spacebridge.
He considers that Russia and Armenia should jointly develop a single security strategy in the South Caucasus for other countries to adhere to it. "Armenia, except for Belarus, is the only country that remained loyal to Russia during post-Soviet period," he added.
Speaking of Russian base in Armenia, the expert noted that its presence is important for the regional states, including Georgia and Azerbaijan. It is unclear who will seize the region unless there is Russia's presence, he noted. According to him, Turkey is also interested in Russia's presence in the region. "Without Russia, the Black Sea would have turned into the American Sea long ago", Trofimchuk stated.
Semyen Bagdasarov, a member of the Committee on International Affairs, RF State Duma, stated  his hope that "Armenia and Russia will some day have a common border."
To substantiate his view, he said that Armenia is Russia's only ally in the region, while Georgia continues its "hostile policy toward national and religious minorities." "If Georgia continues its policy, why not think of creating an Abkhazia-Poti-Ajaria-Javakheti corridor? The USA would have done it long ago, but we are modest. I think time will put an end to this modesty," Bagdasarov said.