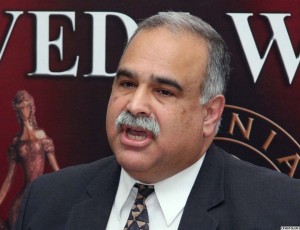 The independence of Nagorno Karabakh had to be recognized in 1992, when Armenian joined the UN. We are 19 years late, but we have to recognize it at least now," founder of the Heritage Party Raffi Hovannisian told a press conference today. He believes that the bill had to be put on National Assembly agenda after the recognition of Kosovo's independence.
The bill on recognition of Artsakh's independence has already been considered at the Parliament, but it has not been put on a vote.
According to him, in the context of Karabakh conflict, Armenia and Nagorno-Karabakh should be considered as sovereign states.
The international community should realize that Armenia considers Karabakh a sovereign state and it will not hinder the peace process, as some politicians may think, he stressed. Raffi Hovannisian deems that Armenia has no legal grounds to negotiate on behalf of Nagorno-Karabakh. Armenia should manage to express its political, moral and legal view on Karabakh. "It will not increase a threat of a war. On the contrary, international community will speak with Armenia another way," he noted, adding that Armenia's three presidents did not use this opportunity.