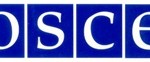 VIENNA — Europe's security body, the Organisation for Security and Cooperation in Europe's (OSCE), said Saturday it would send a mission to Nagorny Karabakh next month.
The French, Russia and US co-chairs of the OSCE's Minsk Group — which is overseeing efforts to resolve the longstanding conflict over the region between Azerbaijan and Armenia — said in a statement it would conduct a mission "in the territories around Nagorno-Karabakh from October 4-14."
The Minsk Group had informed the foreign ministers of Armenia, Edward Nalbandian, and of Azerbaijan, Elmar Mammadyarov, about the mission at separate meetings at the UN General Assembly in New York this week.
Both sets of discussions had been attended by ambassador Andrzej Kasprzyk, permanent representative of OSCE's chairman-in-office.
Ambassador Bernard Fassier of France, Robert Bradtke of the United States, and Igor Popov of the Russian Federation said they had also formally invited experts from the United Nations Development Programme UNDP and the UN refugee agency UNHCR to participate in the mission.
The Minsk Group has already said it would intensify efforts to push for a peace deal this autumn.
Tensions over Karabakh have risen amid stalled negotiations over the status of the region. Armenian and Azerbaijani forces are spread across a ceasefire line in and around Nagorny Karabakh, often facing each other at close range, and shootings are common.