YEREVAN — Prime Minister Nikol Pashinyan's Civil Contract party lost its majority in Yerevan's municipal assembly as a result of Sunday's local elections marked by record-low turnout.
Nevertheless, it may still manage to install the next mayor of the Armenian capital with the help of another party thought to be allied to Pashinyan.
Preliminary election results showed Civil Contract doing better than all other contenders and winning roughly 33 percent of the vote. But it fell well short of an absolute majority in the Council of Elders empowered to appoint the mayor.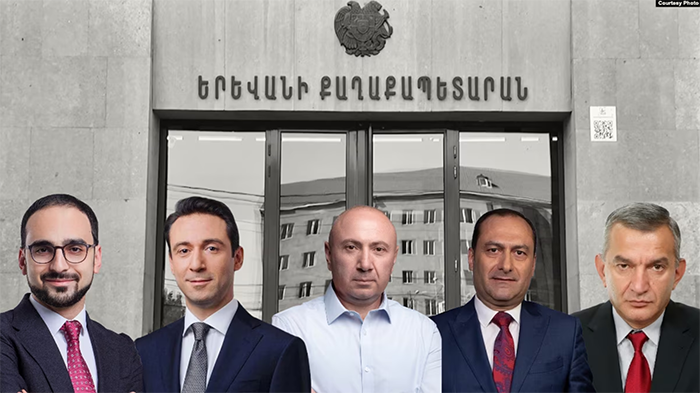 A party represented by Hayk Marutyan, a former Yerevan mayor ousted by Civil Contract in 2021, came in second with about 19 percent, followed by a more radical opposition group, the Mayr Hayastan (Mother Armenia) bloc, which got 15.4 percent, according to the official vote tally.
In the biggest surprise of the day, a party led by Vartan Ghukayian, a controversial video blogger based in the United States, garnered 9.7 percent and also won seats in the city council. Earlier this year, Armenian law-enforcement authorities issued an international arrest warrant for Ghukasyan and arrested his associates in Armenia on extortion charges.
Civil Contract could only have a very narrow lead over the three political forces critical of Pashinyan's government if it teams up with the pro-Western Hanrapetutyun (Republic) party. The official results gave Hanrapetutyun 11.2 percent of the vote.
The Central Election Commission (CEC) also reported that only about 28.5 percent of Yerevan's 824,250 eligible voters cast ballots on Sunday, the lowest figure ever recorded in the city.