NICOSIA — On July 5, the trilateral defense consultations between Armenia, Greece, and Cyprus were held in the Republic of Cyprus. Leading the Armenian delegation was Levon Ayvazyan, the head of the Department of Defense Policy and International Cooperation of the RA Ministry of Defense.
During the consultations, various security and cooperation issues of mutual interest to the three countries were discussed. The parties reiterated their readiness to collaborate and take joint steps in order to strengthen the defense capability and military security of all three nations.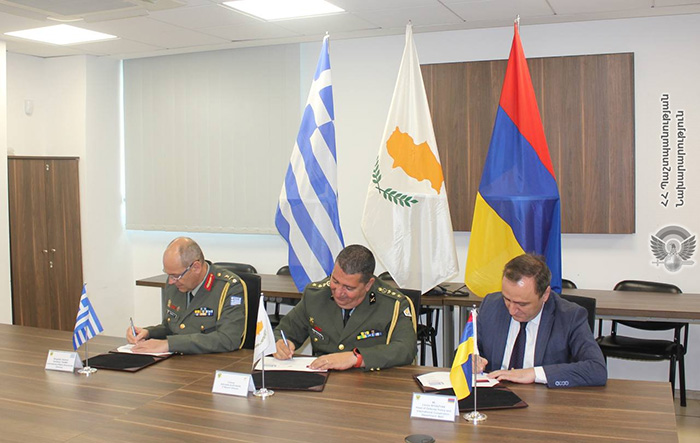 As a result of the discussions, the annual program of trilateral military cooperation was signed, encompassing a range of events to be held in Armenia, Greece, and Cyprus.
At the conclusion of the consultations, Lieutenant General Dimokritos Zervakis, the commander of the National Guard of the Republic of Cyprus, also received the delegations.