YEREVAN—The Armenian national team celebrated their second consecutive victory in the qualifying tournament for the European Football Championship 2024. On Monday evening, at the Vazgen Sargsyan Republican Stadium in Yerevan, Armenia secured a 2-1 win over Latvia.
Nair Tiknizyan opened the scoring in the 35th minute. In the 67th minute, Robert Savalnieks equalized for Latvia. However, in the 91st minute, Tigran Barseghyan scored the winning goal with an 11-meter kick after a Latvian player committed a handball in their own penalty area.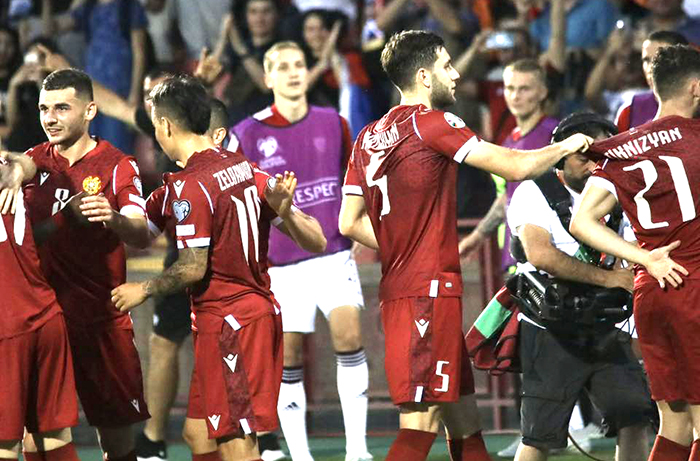 With two wins and one loss  in the qualifying round, the Armenian national team has accumulated 6 points, tying them with Turkish national team in leading Group D. In their previous two matches, Armenia lost 1-2 to Turkey at home and defeated Wales 4-2 in Cardiff.
Armenia's next match in the qualifying round will be held on September 8 in Turkey, followed by a home match against Croatia on September 11 in Yerevan.