LOS ANGELES — Various local and state initiatives have resulted in growing awareness about the Armenian Genocide, Armenian heritage, and the Armenian-Armenian communities at large. In addition to academic work, the Institute of Armenian Studies engages with community outreach activities to fill gaps in knowledge about the Armenian experience.
With April as Armenian History Month in the County of Los Angeles, the Institute team engaged in various educational efforts including media interviews, public lectures, student-led programming, and talks at local schools. See below for the scope and range of public facing engagements during the month of April by Institute staff.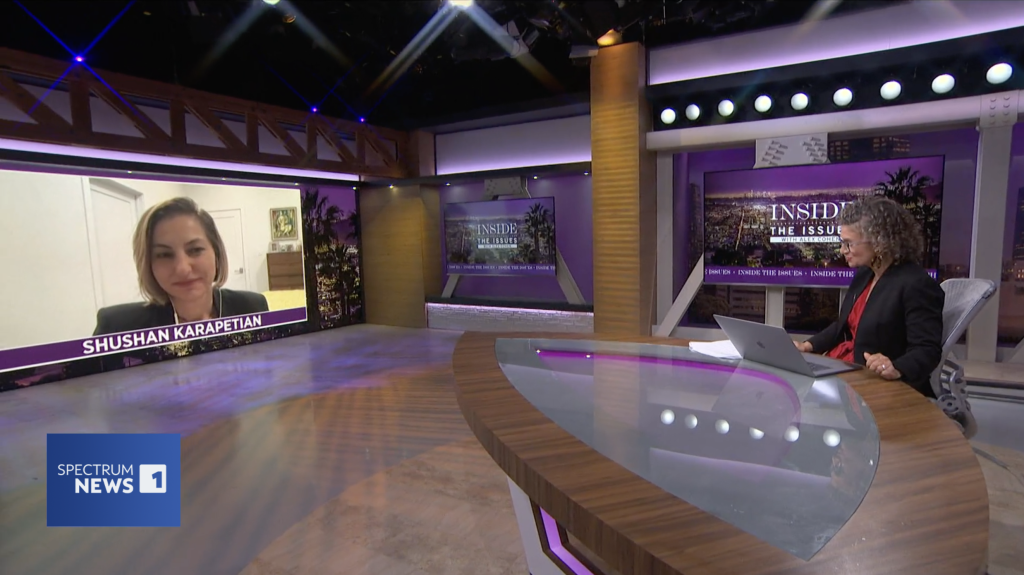 Institute Director Dr. Shushan Karapetian spoke about the Institute's work in the context of Armenian Genocide Remembrance Day on "Inside the Issues" with Alex Cohen.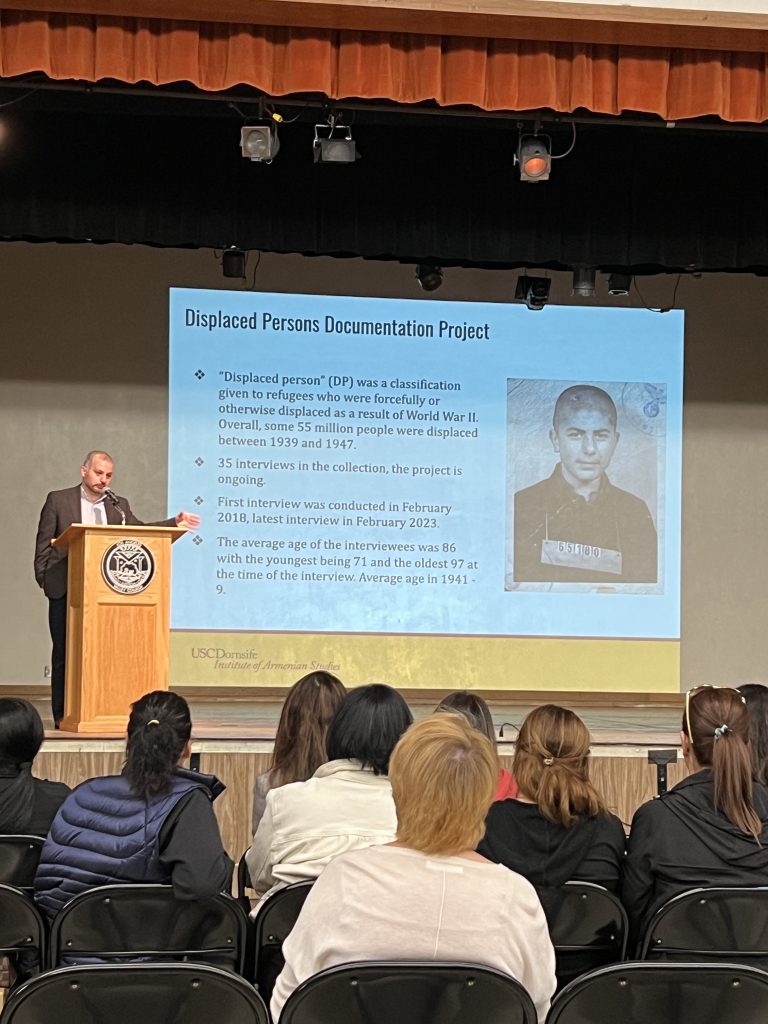 Gegham Mughnetsyan, Institute's Chitjian Researcher Archivist, presented on the Armenian Diaspora through genocide, World War II and displacement to students and scholars at the Los Angeles Valley College.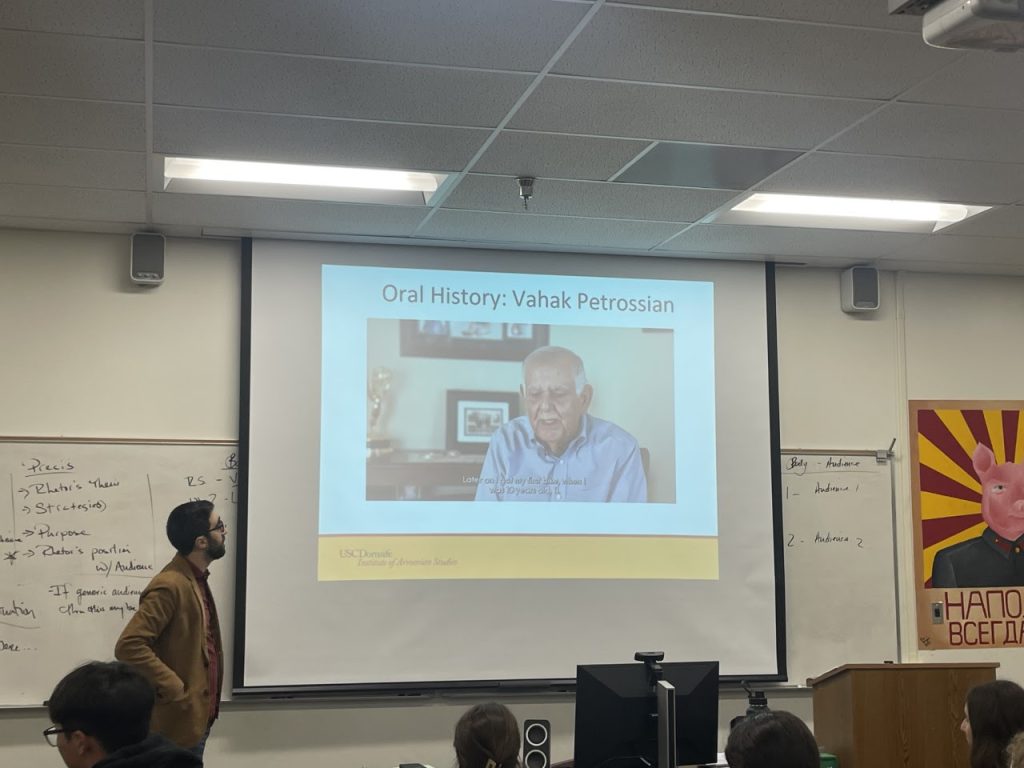 Manuk Avedikyan, Education and Outreach Manager at the Institute, presented 'What's Armenian at USC?' to La Cañada High School's Armenian Club.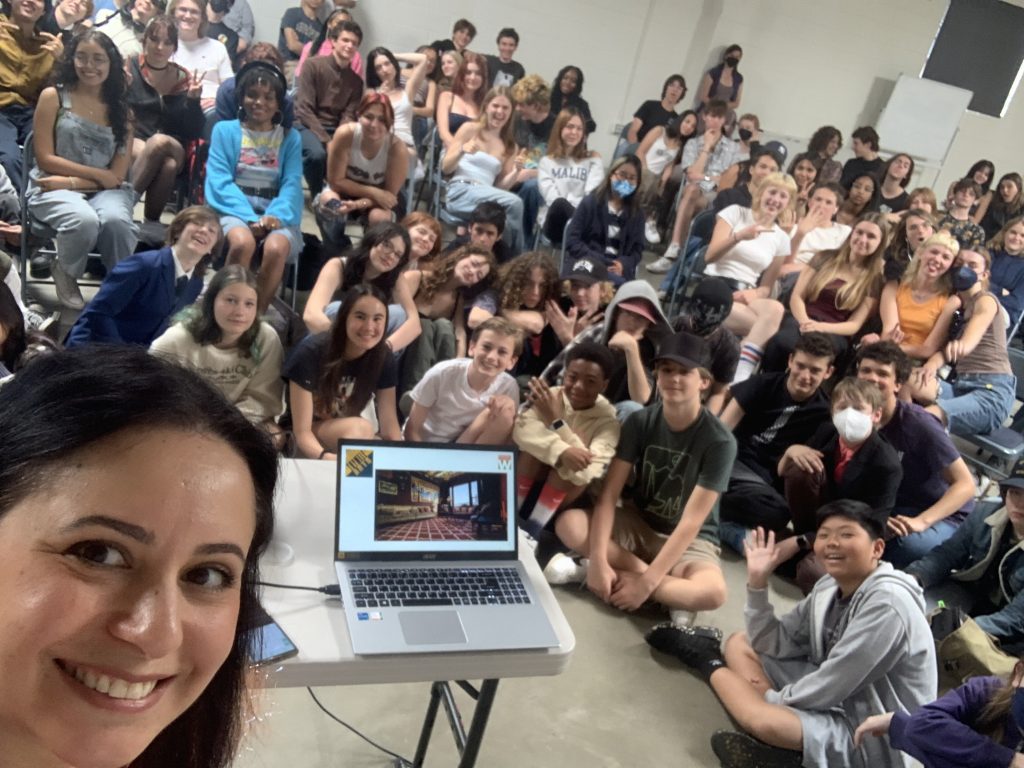 Dr. Lilit Keshishyan, Project Director of the Institute's California History through Armenian Experiences oral history project, presented on Armenians in Los Angeles at The Waverly School in Pasadena.
More April Programming
On April 15, Institute Staff participated in the Armenian History Month Celebration at Glendale Public Library. The Institute manned a table with informational content and a reel with selected oral history clips played in the main auditorium for the duration of the event.
On April 19, Gegham Mughnetsyan gave a presentation to the Near Eastern Student Association of Flintridge Preparatory School about the ongoing blockade of the Lachin Corridor.
On April 20, Salpi Ghazarian gave a talk on Genocide commemoration in a violent world, to several hundred global employees of Service Titan.
On April 22, Dr. Shushan Karapetian gave the keynote address for Glendale Unified School District's inaugural Armenian Heritage Month ceremony at Hoover High School.
On April 23, Dr. Shushan Karapetian gave a talk on Genocide Awareness for the global employees at SADA Systems.
On April 24, Gegham Mughnetsyan and Manuk Avedikyan were featured in the April 24 Genocide Commemoration Special Program by the Armenian Genocide Committee, which aired on Armenian television networks and varios social media platforms
On April 24, USC Annenberg's TV News Program interviewed Dr. Shushan Karapetian regarding the Armenian Genocide and its impact today.
On April 24 , Dr. Shushan Karapetian presented on the impact of the Armenian Genocide on Armenian identity at Polytechnic School in Pasadena, CA.
On April 26, Salpi Ghazarian gave a talk to the BarevTitans group of Service Titan on how to approach cultural awareness and inclusion issues within a global environment.
On April 27, Silva Sevlian and Manuk Avedikyan presented the Institute's work at USC Verdugo Hills Hospital to a group of professionals in the USC Keck School of Medicine Armenian Employee Resource Group.
On April 29, Dr. Shushan Karapetian and Salpi Ghazarian were panelists at the Global Diaspora Conference sponsored by the Pan Armenian Council of the Western US, along with a dozen scholars and researchers, exploring how to transform diaspora communities.