Gagik Khachikyan Wins Silver Medal, Harutyun Merdinyan and Artur Avetisyan Win Bronze Medals
CAIRO — Artur Davtyan, a member of the Armenian gymnastics team, two-time European champion, and Olympic bronze medalist, won a gold medal in the vault final of the fourth round of the World Cup held in Egypt, scoring 15,166 points.
Davtyan became the absolute cup winner for the second year in a row, as a result of participating in four rounds of the World Cup, even though he did not participate in the third round held in Baku.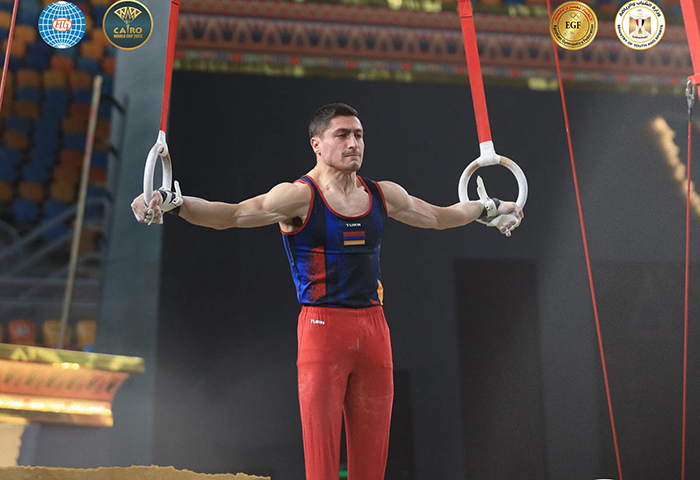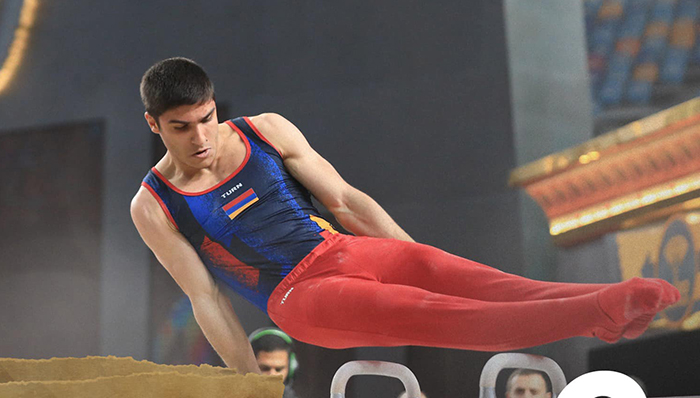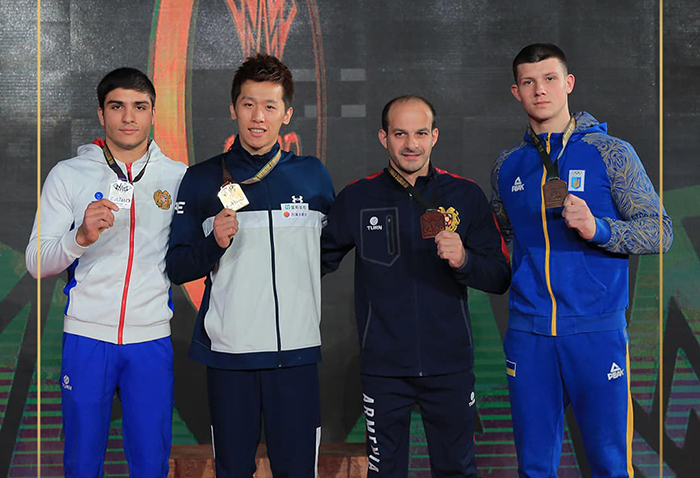 Additionally, three more representatives of Armenia became medalists in the fourth round of the World Cup. Gagik Khachikyan, a young athlete who appeared in the Pommel Horse final, scored 14,733 points and became silver medalist, while the two-time European champion Harutyun Merdinyan finished in the top three with 14,566 points, winning the bronze medal. Artur Avetisyan also won a bronze medal at the World Cup, scoring 14,666 points in the rings final and placing third.
The Armenian gymnasts participated in the fourth round of the World Cup under the guidance of coaches Hayk Nazaryan and Ashot Gasparyan. The team's head coach, Hakob Serobyan, was in the refereeing committee.
The World Cup is a ranking event for the World Championships in Belgium in the fall, where athletes will compete for tickets to the 2024 Olympic Games in Paris.