More than 2,300 people have died and rescuers are racing to pull survivors from beneath the rubble after a devastating earthquake ripped through Turkey and Syria, leaving destruction and debris on each side of the border.
One of the strongest earthquakes to hit the region in a century shook residents from their beds at around 4 a.m. on Monday, sending tremors as far away as Lebanon and Israel.
In Turkey, at least 1,498 people have died and several thousand are injured, according to the country's Disaster and Emergency Management Agency (AFAD).
An update from the Syrian health ministry says 430 people have been killed in the country – across the government-held provinces of Aleppo, Latakia, Hama and Tartus. According to the Syrian Observatory for Human Rights close to 400 people were killed outside government controlled areas.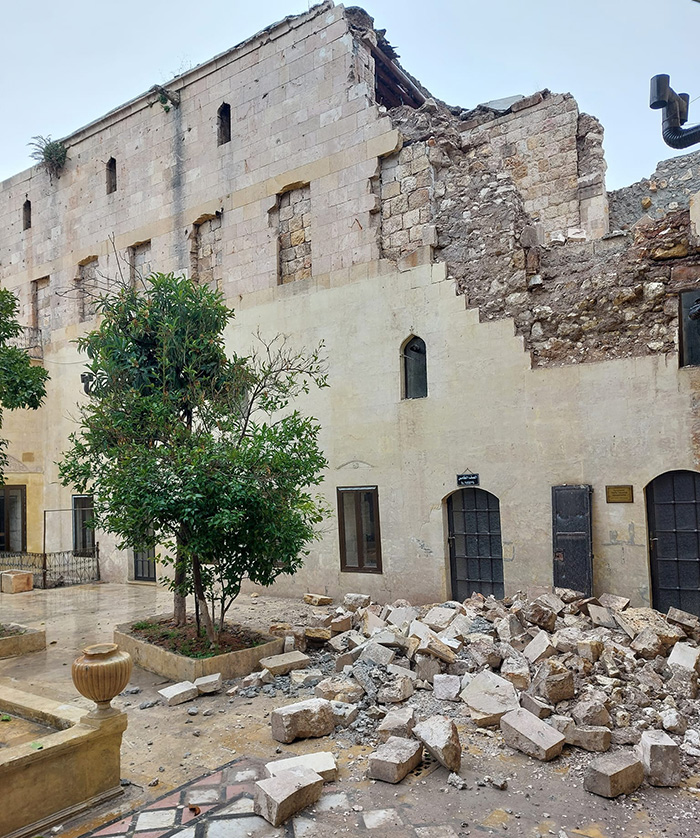 According to the updated information available at the moment, four ethnic Armenians, one of them a dual citizen (of Syria and Armenia) are among those who died in the Syrian city of Aleppo as a result of the earthquake, Spokesman for the Ministry of Foreign Affairs Vahan Hunanyan informs.
Armenian Patriarchate of Istanbul has reported that one Armenian was killed in Malatya city.
Some reports claim that this may be Turkey's largest earthquake on record – as strong as one that happened over 80 years ago.
Armenia Offers Aid To Quake-Hit Turkey, Syria
Armenia offered to provide urgent aid to Turkey and Syria after the two countries were hit by a powerful earthquake early on Monday.
"Saddened by the news of the devastating earthquake in Turkey and Syria that resulted in the loss of so many lives," tweeted Prime Minister Nikol Pashinyan. "Our deepest condolences to the families of the victims and we wish a speedy recovery to the injured."
"Armenia is ready to provide assistance," he wrote.
Pashinyan did not specify whether the Armenian government is ready to send relief aid and/or search-and-rescue teams. The government made no statements to that effect immediately after his tweet.