YEREVAN — An 83-member group of Armenian specialists comprising deminers, doctors and security personnel arrived in Aleppo, Syria on 8 February, for providing humanitarian aid to the Syrian people.
The Armenian specialists will carry out humanitarian activities related to demining, mine awareness and medical assistance only in those districts of Aleppo where no military operations are carried out.
According to Defense Ministry, the Republic of Armenia made a decision to provide humanitarian assistance to the Syrian people due to the harsh humanitarian conditions in Syria, especially in Aleppo, following the heavy military operations, and based on UN Security Council's Resolution 2393 of 2017 and Resolution 2401 of 2018, as well as based on written requests from Syria and due to a large Armenian community in Aleppo.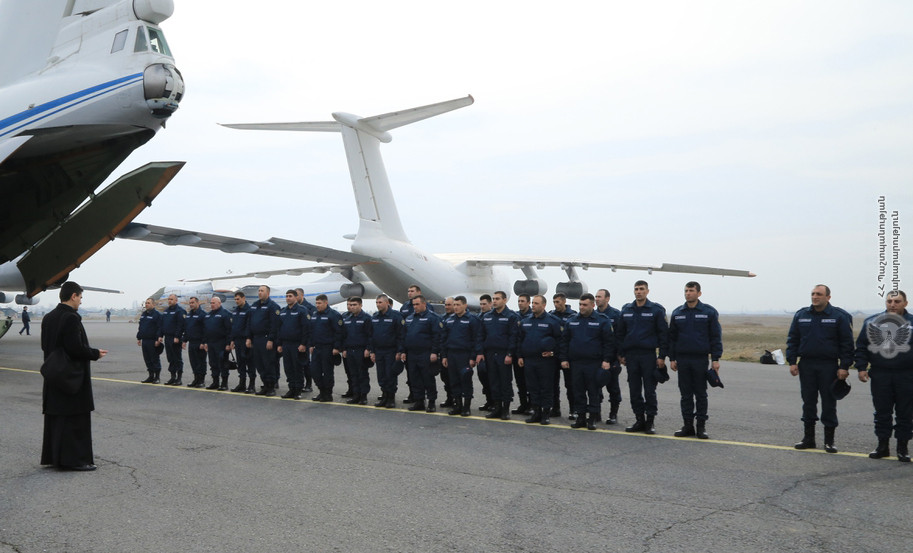 Issues related to accommodation of the Armenian experts in Syria, as well as those related to their status, tasks and security have been agreed upon in accordance with the Republic of Armenia legislation.
The transportation of the Armenian specialists to Syria, as well as their security issues are carried out with Russia's assistance.
Armenia's plans for such a deployment in Syria were first announced by Prime Minister Nikol Pashinyan in September following his talks with Russian President Vladimir Putin held in Moscow.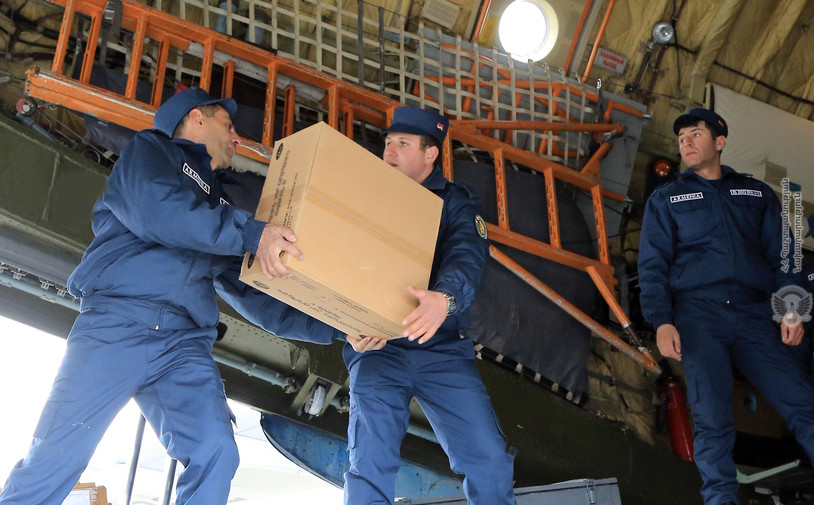 The Armenian medics, sappers and other servicemen tasked with protecting them were flown to Syria one day after Defense Minister Tonoyan began a fresh working visit to Moscow. He met on Friday with Russia's Defense Minister Sergey Shoygu and Dmitry Shugayev, the head of a Russian government agency overseeing arms deals with foreign states.
Shoygu thanked Armenia for its "humanitarian assistance" to Syria. "You were the first to respond to our calls for helping the Syrian people," he told Tonoyan.
For his part, Tonoyan was reported to praise Russia's role in the "post-conflict reconstruction" of Syria. "And I think that our participation in this humanitarian operation is very important," he added, according to the Russian Defense Ministry.