YEREVAN (RFE/RL) — German Chancellor Angela Merkel has arrived in Armenia from neighboring Georgia on the second leg of her three-country visit to the South Caucasus. Immediately after being welcomed by Prime Minister Nikol Pashinian at Yerevan's Zvartnots airport, Merkel headed to the Tsitsernakabert Genocide memorial to some 1.5 million Armenians that were massacred by the Ottoman Turks during the First World War. She laid a wreath by its eternal fire and planted a symbolic tree in an adjacent park.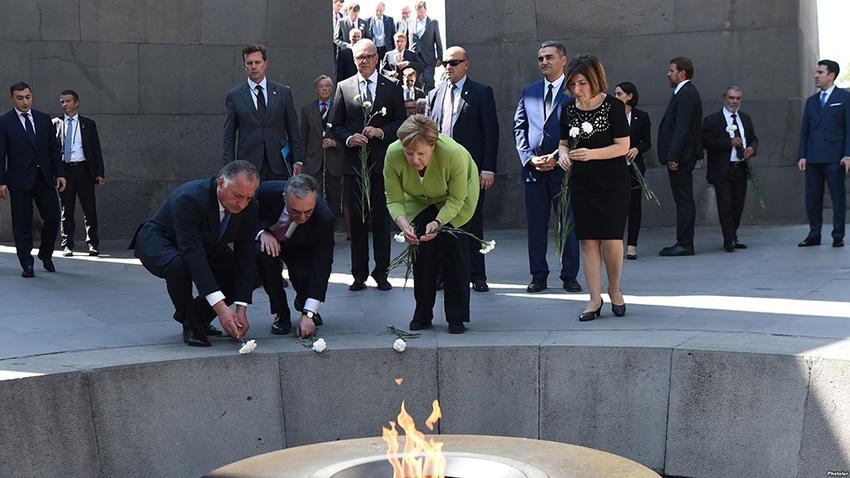 Germany's parliament recognized the massacres as genocide in a resolution overwhelmingly adopted in June 2016. It also acknowledged that Germany, then a military ally of Ottoman Turkey, did nothing to stop the killings.
The resolution was drafted by lawmakers representing the main parliamentary factions, including Merkel's Christian Democratic Union (CDU). Although the German leader did not take part in the vote, she reportedly backed the measure in an internal party straw poll.
At a joint news conference with Pashinian held later on Friday, Merkel stressed the importance of her visit to the Tsitsernakabert memorial, saying that it was in tune with the Bundestag resolution. But she stopped short of uttering the word "genocide" and referred instead to the "terrible events that befell the Armenian people in 1915."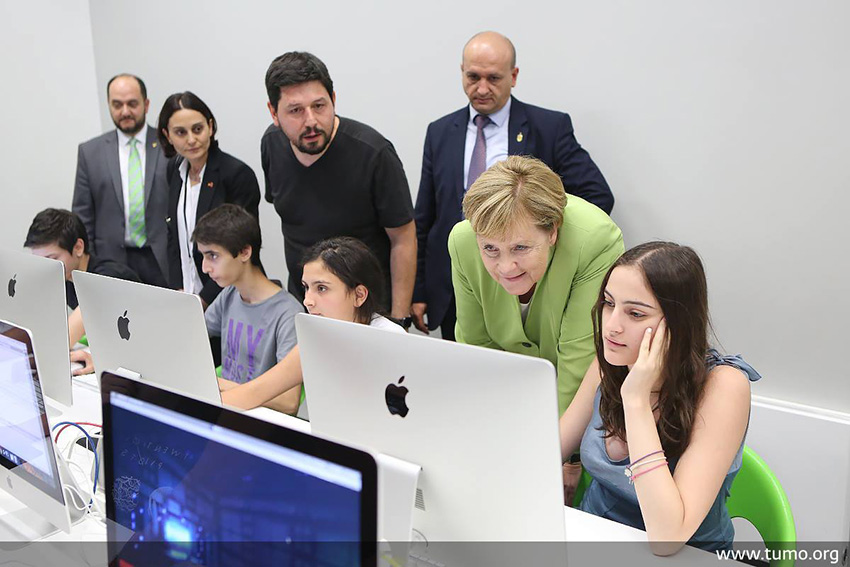 The German Chancellor also visited TUMO Center for Creative Technologies in Yerevan.She was accompanied by Armenia's minister of education and science Arayik Harutyunyan.
Chancellor Merkel talked to the TUMO students, got acquainted with the Center's programs and conditions.