STEPANAKERT — President of Artsakh Bako Sahakian addressed a thank-you letter to Prime Minister of Armenia Nikol Pashinian on June 18, Sahakyan's office said.
"I sincerely thank you for accepting my invitation to visit Artsakh from 16 to 17 June.
The discussions held with you and the government delegation led by you were very important and substantive.
I would also like to thank for your position articulated during our meeting that you appreciate and attach importance the readiness of the Artsakh Republic President to initiate practical and substantial changes in Artsakh and unequivocally support in this regard Artsakh colleagues and the head of the Artsakh state, and that the government of the Republic of Armenia affirms its unconditional support of the political course we have embarked on.
I would like to emphasize that the Artsakh authorities and myself personally voice our unconditional support for your principal policy aimed at cementing democracy and the rule of law in Mother Armenia as well as restoring the full-fledged format of negotiations in the process of the Azerbaijani-Karabakh conflict settlement.
I am convinced that close cooperation between the two Armenian states will be further enhanced for the glory of our Homeland and our people.
Once again accept my gratitude and warm wishes," President Sahakian said in the letter, his office said.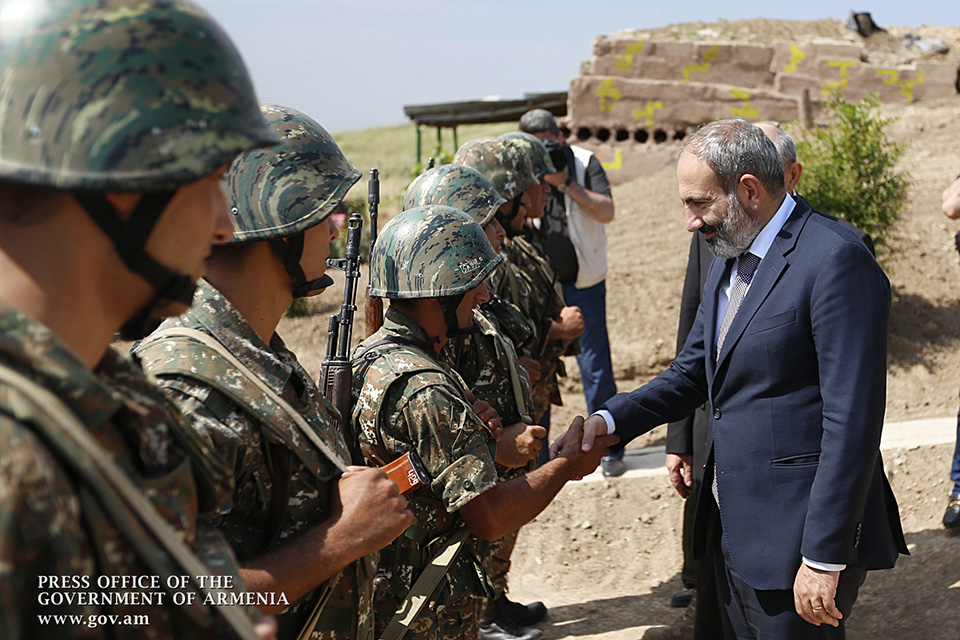 PM Pashinian traveled to Artsakh on Saturday where he held consultative meetings with military and civil leaders on the republic.
Pashinian accompanies with Sahakian visited a section of Artsakh's eastern borderline, got acquainted with the course of the service and situation on the ground.
Accompanying the leaders of the two countries were Defense Ministers of Armenia and Artsakh David Tonoian and Levon Mnatsakanian, Chief of the General Staff of the Armenian Armed Forces Artak Davtian, Chief Military Inspector Movses Hakobian.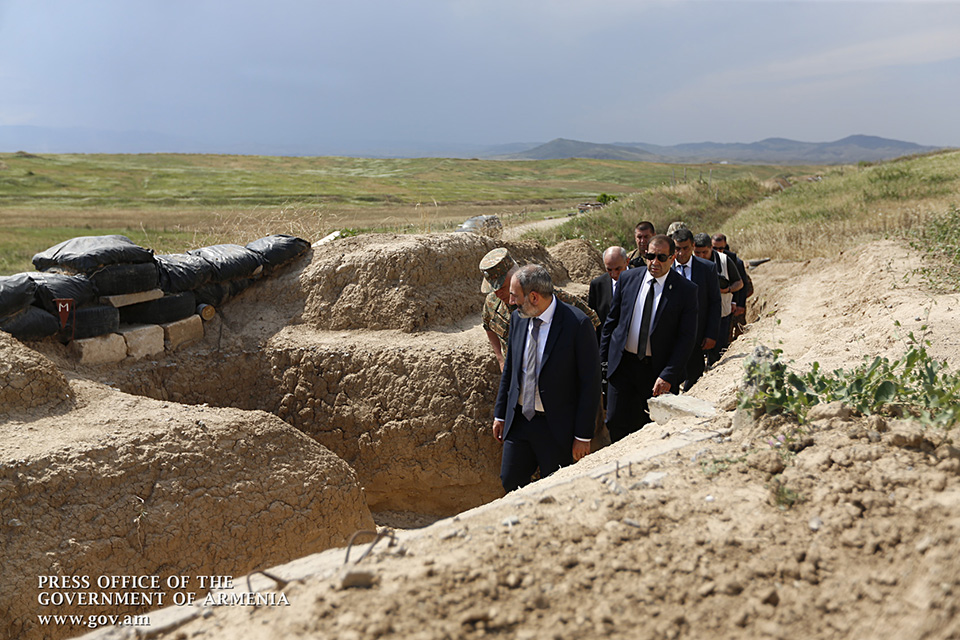 PM Pashinian and President Sahakian were briefed on engineering infrastructures and new technologies for reliable protection.
Nikol Pashinian talked to soldiers and commanders, thanked them for devoted service and wished health and peaceful service.