Massis Post interviewed Mr. Armen Mkrtchyan, head of the Political Council of Armenia's Social Democrat Hunchakian Party regarding Armenia's current political situation and the upcoming May 1st Parliamentary election of Prime Minister.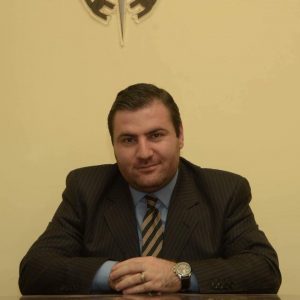 Mr. Mkrtchyan, when did the Social Democrat Hunchakian Party join the people's movement?
From the beginning, when the initiative led by civilians turned into a pan-national movement, the SDHP has been at the forefront, including declarations of support from SDHP Executive committee of Armenia, as well as SDHP Central Committee, which is the SDHP world leadership.
Please evaluate the people's movement led by Nikol Pashinyan and the road map of the movement.
We can already consider the Velvet revolution a fact. Pashinyan and his team were able to awaken from deep sleep a significant portion of Armenia's society, which essentially turned into a popular uprising. As a roadmap, undeniably a viable program has been put forward. However, it is obvious, the Republican Party of Armenia (RPA) wants to hinder the elections of a temporary Prime Minister in Parliament twice, resulting in Parliament's suspension and a call for new elections. The RPA realizes that without the levers of power applied during the organization and implementation of the Parliamentary elections, their members will not even vote for them. This is the reason they do not want the election of the people's candidate as Prime Minister.
Yesterday it became known that the RPA and the Tsarukyan bloc will not nominate a Prime Minister. Will these decisions not change the current political agenda and what can we expect to see in the National Assembly on May 1, the day of the Prime Minister's election?
To be honest, these decisions are only to sanitizing themselves in order to have a chance to be in the next parliament. However, it is clear a war of nerves is being played out. First of all, the RPA would like to go to the snap elections by keeping the electoral mechanism in its hands, dominate and coerce Armenia's Central Electoral Commission along with other mechanisms to remain in power. Only the determination of the people can prevent this, we must do everything in our power to prevent this, and the only way is to be in the streets on May 1st at 8 am.
Will the SDHP have seats in the Parliament in the coming years?
You know, making predictions in politics is a thankless job, but I assure you that Social Democrat Hunchakian Party will do everything possible be a part of the future Parliament.