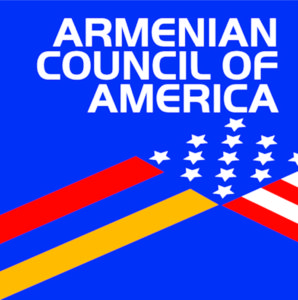 GLENDALE — On September 5, 2017 President Trump repealed the Deferred Action for Childhood Arrivals (DACA). DACA has provided legal protection for 800,000 immigrants who were brought to the United States as children by their families. Repealing DACA threatens to divide families, pull children out of schools, and force workers to quit their jobs.
The deadline that President Trump has given to Congress to enact a fix to DACA is March 5 of next year, however for many DACA recipients, that will be far too late as they are already losing the ability to work and are facing the threat of deportation. If Congress does not act immediately, approximately 8,000 Dreamers, each week, will lose their ability to work legally and become subject to immediate deportation early next year.
Congress has the authority – and the duty – to provide changes to the immigration laws. Both Presidents Obama and Trump have said so. Therefore, the Armenian Council of America urges Congress to take action and immediately pass S. 1615, the Development, Relief, and Education for Alien Minors Act, also known as the Dream Act.
The Dream Act, as currently written, requires beneficiaries to meet the following requirements:
· Entered the United States under the age of 18;
· Entered four years prior to enactment and has since been continuously present;
· Has not been convicted of a crime where the term of imprisonment was more than a year, or convicted of three or more offenses for which the aggregate sentence was 90 days or more (with an exception for offenses which are essential to a person's immigration status); and
· Has been admitted to an institution of higher education, has graduated high school or obtained a GED, or is currently enrolled in secondary school or a program assisting students to obtain a diploma or GED.
In addition, anyone who has DACA would be immediately granted Conditional Permanent Resident (CPR) status.
Anyone who maintains CPR status can obtain lawful permanent residence (LPR status or a "green card") by satisfying one of the following requirements:
· Higher education: Complete at least two years of higher education;
· Military service: Complete at least two years of military service with an honorable discharge; or
· Work: Demonstrate employment over a total period of three years.
Individuals who cannot meet one of these requirements can apply for a "hardship waiver" if the applicant is a person with disabilities, a full-time caregiver of a minor child, or for whom removal would cause extreme hardship to a U.S. citizen spouse, parent, or child.
After maintaining LPR status for five years, an individual can apply to become a U.S. citizen.
According to the Migration Policy Institute, as many as 3.4 million individuals would qualify under the 2017 version of the Dream Act, and over 1.5 million would eventually obtain a green card.
As children and grandchildren of Armenian Americans, whose ancestors faced hardship due to being immigrants during and after the Armenian Genocide, ACA believes that United States Congress should at the very least pass the Dream Act and uphold the American dream for those immigrant youth who continue to uphold the ideals of freedom, equality, and opportunity, traditionally held to be available to every American, citizen or not — who labor each day to make this nation a more perfect union that can live up to the liberties enshrined in its founding documents.
The Armenian Council of America is committed to promoting the civic and civil rights interests of the Armenian American community. ACA aims to achieve these goals through education, community organization, leadership development, and coalition-building with diverse communities.