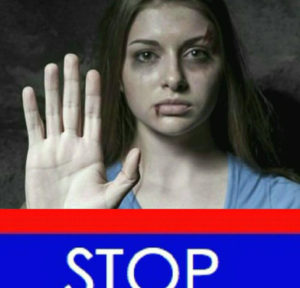 In 1915, the generation of our great-grandmothers was taken against their will as young girls, forcibly becoming child brides and sexual chattel of the enemy men.   So began the girls' lifetimes of battery and bondage at the whim of the dirty hands and wanton bodies of the shameless perpetrator.  And now, in 2017, in our own homeland, a most disconcerting discussion is taking place in the context of the Republic of Armenia's consideration of long-overdue legislation which would penalize the crime of domestic violence.  This is not the first time that the Armenian Bar Association has stood up for the rights and dignity of the women and girls of Armenia.
In a twisted tangle of logic, public opposition to the proposed bill is bubbling up from a not-insignificant number of vocal female apologists who have derided the legislative initiative as a threat to traditional Armenian family values and as an attack on the cohesiveness of the time-honored family unit. They claim that the ruinous wrongs of their offending men should be relativized because prosecuting them would lead to the displacement of their children from the family hearth. They say that we should stay out of their business and keep our opinions to ourselves.
We say voch to the perpetuation of the vicious dehumanization of the Armenian woman, especially when the monstrous brutality is inflicted by members of the same family–father on daughter, husband on wife, uncle on niece.  Simply put, get off of our mothers, get off of our sisters, and get off of our daughters.  Enough is enough.
It is that we hold our families in the highest regard that the Armenian woman sacrificed and sometimes survived the death marches into the desert during the Genocide.  It is that we hold our families in the highest regard that we found temporary shelter in Europe and the Middle East only to repatriate to our homeland after World War II in order to instill and uplift our nation's values.  It is in that same regard for family that we will not stand idly by and allow our children to learn violence from their fathers, or to live in an environment where beatings of their mothers are commonplace.
There is no room for criminal violence in an Armenian household—or any household– and, for this, we rise with our sisters, here, in Hayastan, and everywhere to demand that the National Assembly adopt legislation that protects the safety and security of the Armenian family.