YEREVAN — Armenia's Maksim Manukyan (80 kg) beat Radik Kuliyev of Belarus in the final to claim gold at the 2017 World Wrestling Championships under way in Paris.
It took the Armenian wrestler less than two minutes to defeat Georgia's Zurabi Datunashvili in the semi-final 7:0 earlier today.
Maksim Manukyan won the second gold for team Armenia in the current championship. Reigning World and Olympic champ Artur Aleksanyan retained his title in a bout with Russia's Musa Yevloyev yesterday.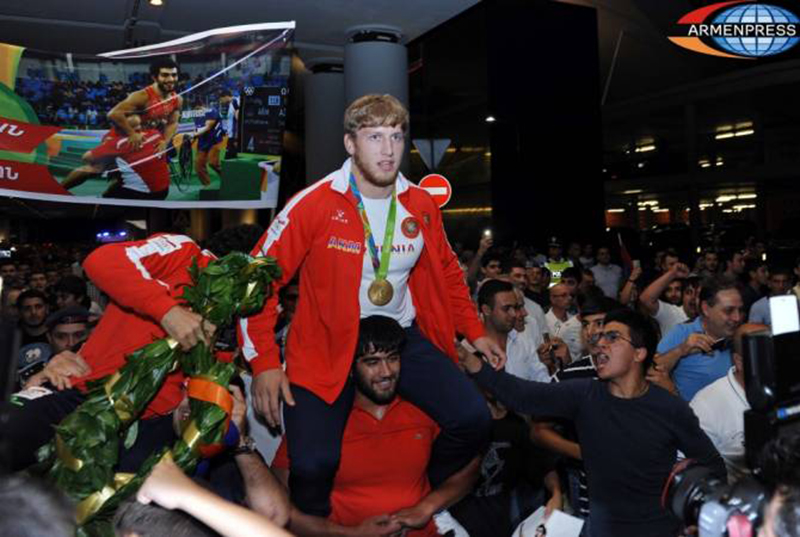 Armenian Wrestlers Return Home to Hero's welcome
Artur Aleksanyan and Maksim Manukyan returned home today to hero's welcome. At Zvartnots Airport the sportsmen were greeted by thousands of fans, relatives and officials.
President of the National Olympic Committee of Armenia Gagik Tsarukyan crowned the champions with laurels.
The World Wrestling Championship that kicked off in Paris on August 21 will continue through August 26.