BERKLEY, CA– The Paros Foundation reports that $104,000 was successfully distributed to 104 families of Heroes killed through the end of May 2016. Paros staff personally met with all of the families and passed on this modest, but immensely important amount.
"The families of our heroes expressed their deep appreciation for the support they received from The Paros Foundation," said Peter Abajian, Executive Director of The Paros Foundation. "Families stated over and over again how meaningful it was having both having us visit them and knowing the Diaspora remains vigilant."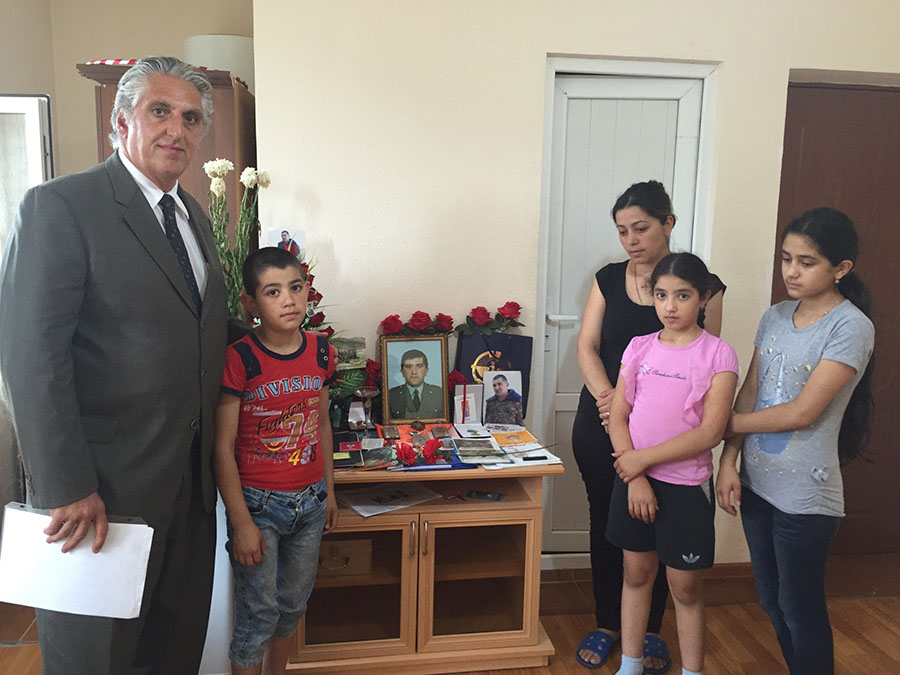 On the morning of April 1st, 2016, under President Ilham Aliyev's rule, Azeri armed forces launched an attack on Artsakh claiming the lives of 104 civilians, volunteers and soldiers, young and old. What has been coined as the "Four Day War" left Armenians throughout the world in a state of shock, anger and sadness. In response to the devastating news and with encouragement from supporters, The Paros Foundation immediately launched the Support Our Heros fund. The goal of the fund was to raise $1,000 for each Hero's family.
In a matter of weeks, more than $120,000 was raised for this effort. The Paros Foundation witnessed the coming together of Armenians throughout the world who contributed to the " Support Our Heroes" fund. The Paros Foundation extends their deepest gratitude to Mr. Serj Tankian for his very successful effort to help promote this cause.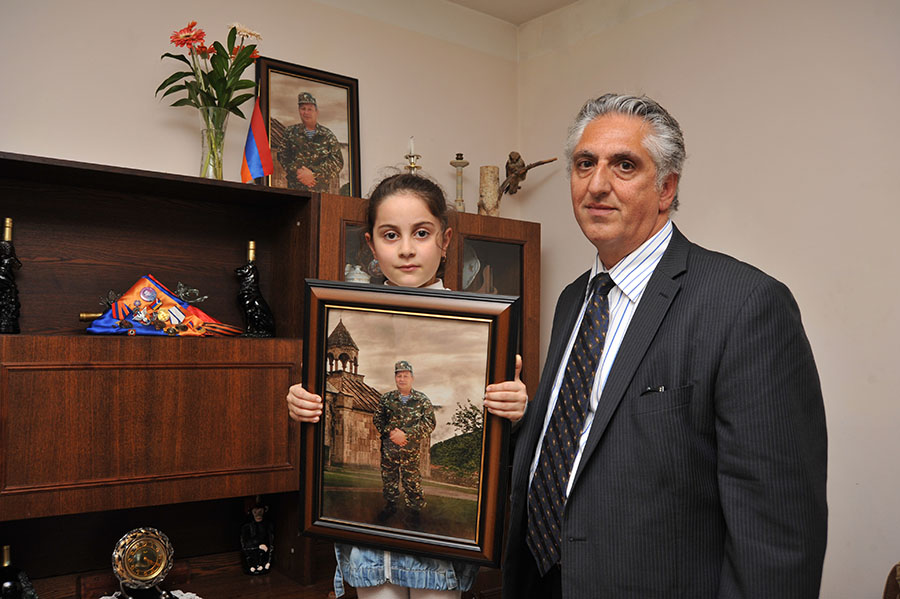 "This effort is particularly important in that families of deceased soldiers in Armenia and Artsakh are economically disadvantaged to carry on," said Serj Tankian via his social media post.
AIWA-San Francisco Chapter, who collected $ 4,000 for severely impoverished widows of soldiers and contract fighters in Artsakh partnered with The Paros Foundation to help distribute these funds. Furthermore, the Repat, Sahman and Arar organizations who are based in Armenia also joined The Paros Foundation to help raise funds and conduct joint distributions for this important effort.
Excess funds collected will used to provide aid to families of soldiers who were killed subsequent to May 2016. The fund will remain open and continue to help families of our heroes. A complete list of deceased soldiers is available on The Paros Foundation website www.parosfoundation.org.
The Paros Foundation underwrote all administrative expenses associated with this effort allowing all contributions to be allocated 100% to the families. Donations to The Paros Foundation, a 501(c) 3 organization, are tax-deductible to the fullest extent allowed by law. To learn more about the Paros Foundation or its projects or to sponsor a project of the Paros Foundation's Projects for Prosperity initiative, please visit www.parosfoundation.org or call (310) 400-9061.