MOSCOW — Ivan Mikoyan, Russian-Armenian aircraft designer and one of the minds behind MiG-29 fighter jet, the staple of the Soviet and Russian Air Forces, has died at the age of 89, RT reports.
Mikoyan spent the majority of his career as a leading engineer at the 'MiG' Aircraft Corporation's design bureau, which was founded by his uncle Artyom Mikoyan.
Twice awarded the USSR State Prize for the project of the multipurpose fighter jet, Mikoyan remained a company adviser right up until his death.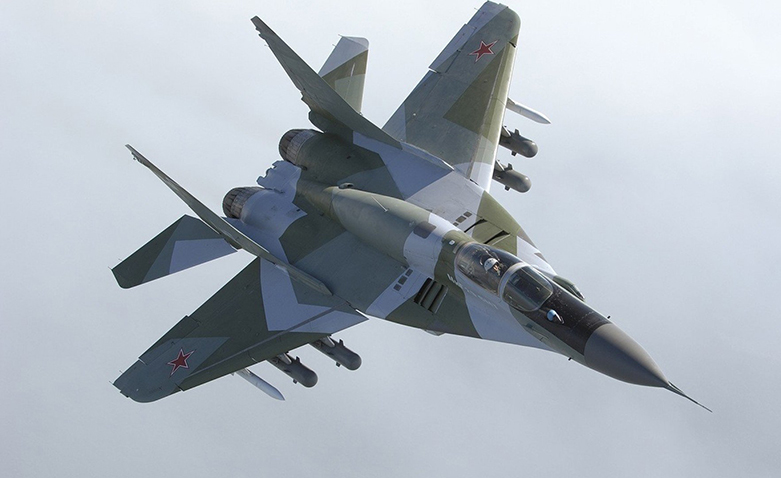 Ivan Mikoyan was born on September 1, 1927, in the USSR.
His father, Anastas Mikoyan (1895-1978) was a Soviet statesman who served as Chairman of the Presidium of the Supreme Soviet in 1964, while his uncle, Anastas' brother Artem Mikoyan (1905-1970), was the first general designer of the experimental design bureau MiG.
Ivan graduated from a military aviation mechanics school and the Zhukovsky Air Force Engineering Academy to become an aircraft engineer. After graduation, he worked in his uncle's design bureau, at first as the chief engineer, but later was appointed deputy chief designer. Later he became an adviser of the Russian Aircraft Corporation MiG.
During his career, he took part in the development of the design of the MiG-21 and the MiG-29 fighters. For his work on the MiG-29, Mikoyan twice received the USSR State Prize state honor.
The Mikoyan MiG-29 is a twin-engine jet fighter aircraft. It was developed in the Soviet Union by the Mikoyan design bureau in the 1970s to counter new US fighters such as the McDonnell Douglas F-15 Eagle and the General Dynamics F-16 Fighting Falcon. The MiG-29 entered service with the Soviet Air Force in 1982.