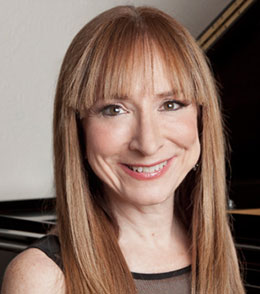 RHODE ISLAND COLLEGE — "When the Music Stopped," the latest work by internationally renowned composer/pianist and RIC Artist-in-Residence Judith Lynn Stillman, recently won Best Music Video at the Canadian Diversity Film Festival.
Music, book and lyrics were created by Stillman in 2015 in remembrance of the 100th anniversary of the 1915 Armenian genocide. Some historians have described this tragedy as the forgotten Holocaust that inspired Hitler.
Based on Armenian poetry translated by Diana Der-Hovanessian, Stillman scored the composition for narrator, soprano, baritone, duduk, percussion, piano and chamber choir. The work had its world premiere at RIC last year in a multimedia production titled "Armenia 100." The subsequent music video features live performances from that premiere.
Performing artists are soprano Aline Kutan, TV actor Armen Garo, baritone Vagharshak Ohanyan, a chamber choir featuring many RIC alums and faculty, and Stillman on piano. Trinity Repertory Company Artistic Director Curt Columbus provided stage direction, RIC Professor of Music Alan Pickart was design consultant and artwork was created by Armenian painter Mher Khachatryan.
Stillman explained that her overarching mission is "to honor those who perished, to celebrate the resilience of Armenian culture despite atrocities perpetrated and to further genocide education."
"As artists, I believe that we are obliged to assist in transforming the perception of genocide from historic and analytical to visceral and emotional," said Stillman. "The hope is that by reflecting on this tragedy through artistic evocation we will carry the powerful message to remember, and never repeat, the tragic mistakes of the past."
Earlier this year, "Eva, Ruda, Léo et Moi," a film for which Stillman composed the score and performed as pianist, won in the documentary category at the Near Nazareth Festival in Afula, Israel.
This film explores the true story of love and survival of a young Jewish couple at the beginning of the German occupation of Czechoslovakia. Managing to stay alive through four concentration camps, the couple is reunited upon liberation and builds a new life together.
"Eva, Ruda, Léo et Moi" has been shown in more than 40 countries, and the Near Nazareth Festival recognized the documentary for "cooperation and strengthening friendship and understanding between nations."