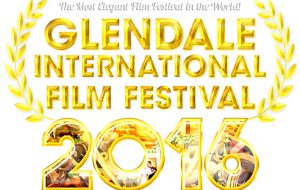 GLENDALE — "Tevanik" directed by Jivan Avetisyan is nominated for "Best foreign film" competition of Glendale International Film Festival, the official page of the film on Facebook reports. According to the post, the screening will take place on October 4.
Glendale International Film will be held from September 28 to October 5 at two location, MGN Five Star cinema and Pacific theaters Americana.
The film consists of three parts. The first one is about a harmonious family that will be separated because of the existing situation. Little Aram carries the tragedy of the separated family. In a day, his entire childhood ends. The reason is one thing only… In the second part of the film a feminine touch is evident by Astghik's character. One step and peace turn to war in a day, that's when she loses her friendship, her love, and the idol. The third film tells about a 14-year old Tevanik who becomes part of the war activities. During the fights and as a result of his inability to put an end to a beauty, moments become decisive for Tevanik.
"Tevanik" has won a considerable number of awards, including: Best Screenplay at the Los Angeles Arpa International Film Festival in November 2014; Best Feature Prize in the Armenian Panorama Competition at the Golden Apricot Film Festival in July 2014; Audience Favorite Award at the Silk Road International Film Festival in Xi'an, China in 2014; and Most Original Work in the International Feature Films Competition of the Overlook 2014 Film Festival in Rome. It was also shown at the 67th Cannes Film Festival.