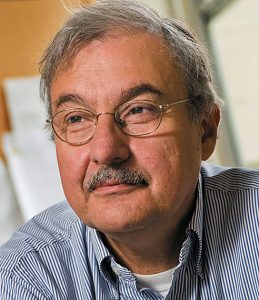 BELMONT, MA — Acclaimed author Lou Ureneck will give a talk entitled "Smyrna, 1922: The Forgotten True Story of an American Rescue," on Thursday, September 8, 2016, at 7:30 p.m., at the National Association for Armenian Studies and Research (NAASR) Center, 395 Concord Ave., Belmont, MA 02478.
In September 1922, the richest city of the Mediterranean was burned, and countless numbers of Christian refugees killed. The city was Smyrna, and the event was the final episode of the genocidal slaughter and expulsion of three million Armenians, Greeks, and Assyrians from the Ottoman Empire.
The destruction of Smyrna occurred as warships of the great powers—the United States, Great Britain, France, and Italy—stood by. The deaths of hundreds of thousands seemed inevitable until an American minister, Asa Kent Jennings, staged a bold rescue with the help of a courageous U.S. naval officer. In his book Smyrna, September 1922, Lou Ureneck tells the forgotten story of one of the great humanitarian acts of history.
In his talk at NAASR, Prof. Ureneck will tell the Smyrna rescue story, including the story of an Armenian family (the Kavalgians) that made its way to Boston and Watertown, MA.
Lou Ureneck is a professor at Boston University. A former Nieman fellow at Harvard University, Ureneck is a former deputy managing editor of the Philadelphia Inquirer and editor of the Portland Press Herald. In 2011, Ureneck was a Fulbright Fellow at the National University in Kiev, where he taught business and economics journalism.
A reception will take place at 7:00 prior to the program. Prof. Ureneck will sign copies of Smyrna, September 1922 following the program.
For more information about Ureneck's talk contact NAASR at 617-489-1610 or [email protected].