YEREVAN (ARMENPRESS) — The Defense Minister of the Republic of Armenia Seyran Ohanyan introduced a number of road maps to the youth wing of the Social Democrat Hunchakian Party by which Armenia can achieve success and become a powerful regional country. One of those road maps is about the army­-nation chain ring: The nation must be ready to turn into a pan-­Armenian army at any point.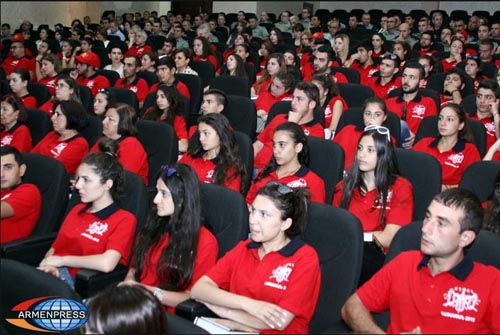 "When the President of the Nagorno Karabakh Republic was asked about the number of soldiers of the Karabakh Army, he said, "As many as the population of the Nagorno Karabakh Republic". This is exactly the reason why we are obliged to have 1.5 million soldiers at the 100th anniversary of the Armenian Genocide", said Seyran Ohanyan. The Minister noticed that step by step the relations between the army and the public become warmer. "We become transparent for the nation. When an army and a nation are unified they are invincible", The Minister mentioned.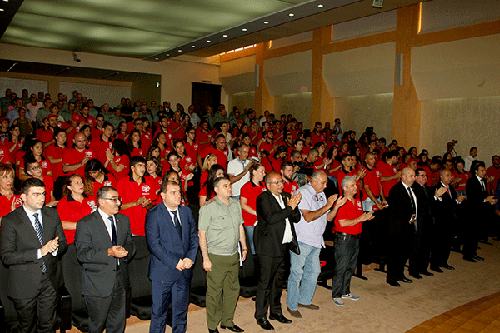 The other road map introduced by the Commander of the Armenian Army is the "Lullaby for revenge". According to him, the more children there the more powerful the Armenian nation will be.
The Minister of Diaspora Hranush Hakobyan also attended the meeting according to whom the Armenian Army is the guardian and protector of the two Armenian Republics