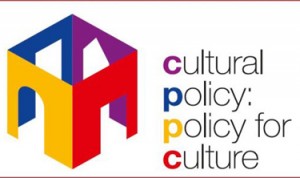 YEREVAN (tert.am) — The UNESCO 70th anniversary conference has adopted the joint Yerevan Declaration strongly condemning cultural vandalism.
At the concluding session of the event, entitled "Cultural Policy and Policy for Culture", the participants unanimously agreed that every nation has the right to create cultural values and live in harmony with others. They issued a call for preserving cultural diversity.
In his speech, Armenia deputy minister of culture, Ashot Hovakimyian, described disrespect for other nations' culture as cultural genocide posing a threat to the given ethnic group's identity. "Not only physical extermination but also the elimination of cultural [values] can wipe out a nation's trace from history," he said, urging for strong and consistent efforts towards condemning cultural and religious vandalism.
"Culture has an undeniable role in sustainable development, whose imperative is more than ever actual today. The simple understanding of this will establish stability and peace in the world," he added.
The deputy minister said that the conference's message is to enable a cultural dialogue and mutual understanding among peoples (as opposed to creating artificial divides).
"The preservation of cultural diversity is as important for the next generation as it is for the preservation of biodiversity," he added.
The Armenian official noted that the vandalism against the thousands of Armenian khachkars (cross-stones) in Jugha went unpunished by the international community, creating a breeding ground for the elimination of the huge cultural heritage in Syria and Iraq. "What we see today is unprecedented in size. The intentional destruction of cultural values today has become a form of strategic tactics," he said, calling for concerted international efforts against the threats.
"I am hopeful that the adopted declaration will have its contribution [to our efforts], and the principles enshrined therein will find a practical application in terms of the preservation of universal cultural heritage," Hovakimyan added.
Armenia's Minister of Culture Hasmik Poghosian gave assurances Armenia will continue cooperating with UNESCO.
"The European Union programs are steadily integrating in our ideology. We are re-affirming our support to the cultural diversity as integral part of human civilization and we are determined to provide all guarantees," she said.
Ms Poghosian said Armenia welcomes the idea of uniting for preserving cultural heritage and against cultural genocide.
Delegates from forty-five countries and organizations are participating in the conference.