CAIRO — Actor Omar Sharif, best known for his roles in classic films Lawrence of Arabia and Doctor Zhivago, has died aged 83, the BBC reports.
Egypt-born Sharif won two Golden Globe awards and an Oscar nomination for his role as Sherif Ali in David Lean's 1962 epic Lawrence of Arabia. He won a further Golden Globe three years later for Doctor Zhivago.
Earlier this year, his agent confirmed that he had been diagnosed with Alzheimer's disease.
Born Michel Shalhoub in Alexandria in April 1932, Sharif started out in his family's lumber business before going to London to study at the Royal Academy of Dramatic Art (Rada).
He made his screen debut in the 1954 Egyptian film Siraa Fil-Wadi (The Blazing Sun) and rapidly became a star in his own country.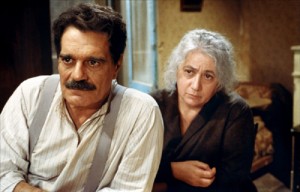 Omar Sharif is best known to the Armenian audience for his role in Mayrig, a 1991 semi-autobiographical film written and directed by French-Armenian filmmaker Henri Verneuil.
The movie that also stars Claudia Cardinale is about the struggles of an Armenian family that emigrates to France from Turkey after the Armenian Genocide of 1915. Verneuil edited the movie into a television series. He followed that up with 588 rue paradis, a sequel to the original movie.