NEW YORK — Reddit Co-founder and Armenian American Alexis Ohanian has toured Children of Armenia Fund (COAF)-supported villages in rural Armenia. Ohanian made the pilgrimage to Armenia over the past week on the occasion of the 100th Anniversary of the Armenian Genocide.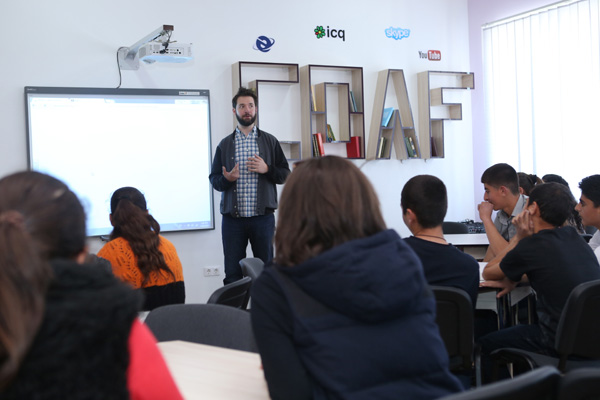 Visiting the Hatsik and Karakert villages, meeting with English-speaking students at the school's technology-enhanced Creativity Lab, which features electronic blackboards, modern computers and mobile furniture, Ohanian met with students from the English ACCESS programs jointly financed by the U.S. Embassy in Armenia and COAF, as part of a two-year intensive language program serving 100 children from socially vulnerable families throughout five COAF-supported villages. Students and Alexis discussed their future career aspirations, the future of Armenia they foresee, and the oral histories passed down to them on the Genocide experience. Following his talks with the youth, Ohanian visited the Armenian villages of Yervandashat and Bagaran on the Armenian-Turkish border. Both ancient Armenian capitals, they are symbolic of the divide of what Armenians regard the separation of western Armenia from present-day Armenia. The Arax River forms the natural border between Turkey and Armenia and is visible from this site.
Ohanian's visit and interaction with Armenian youth are critical visual examples of Armenia's today and tomorrow, as opposed to just the pain of the past and the timely remembrance of the Genocide.