PARIS – The President of the Nagorno-Karabakh Republic (NKR), Bako Sahakian, on Tuesday visited the National Assembly of France and met with a group of its members.
Bilateral relations were discussed during the meeting, and a special attention was paid to developing and expanding interparliamentary ties.
President Sahakian considered cooperation with the French National Assembly indispensible adding that there are promising prospects for its further expansion.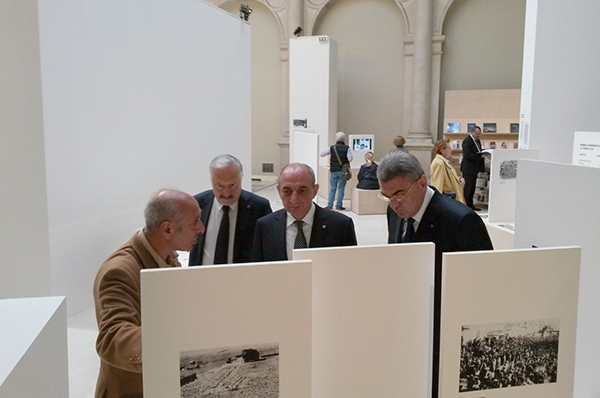 As part of his working visit to France, President Sahakian on Tuesday visited an exhibition dedicated to the 1915 Armenian Genocide.
In his speech at the event, held at the Paris City Hall, the president highlighted the significance of the initiative, considering it an effective way of raising the world's awareness of the Genocide issue and the importance of recognizing and condemning the universal crime against humanity. The president said he finds cultural events as that a unique kind of message aimed at preventing new crimes of genocide.