GYUMRI — Six people were found dead at a house in Armenia's second largest city of Gyumri on Monday morning. The victims, all of them members of one family, were gunned down in their home in circumstances that were not immediately clear. One of them was only 2 years old.
A six-month old baby found at the site of the crime has been taken to hospital with heavy wounds in the chest.
Those killed have been identified as Seryezha Avetisyan (born in 1961), Hasmik Avetisyan (born in 1959), Aida Avetisyan (born in 1979), Armen Avetisyan (born in 1981), Araksya Poghosyan (born in 1990) and Hasmik Avetisyan (date of birth being specified).
Police officers who found the Gyumri residents dead said they believe the unprecedented shooting spree was the work a Russian serviceman from the military base in Gyumri.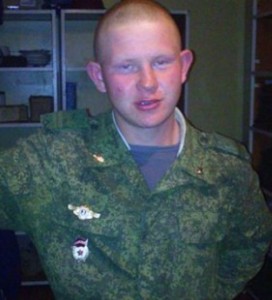 Spokesperson of the Investigative Committee of the Republic of Armenia Sona Truzyan has said the main suspect is Valery Permyakov, who has reportedly escaped from the Gyumri military base.
"Military boots with the name and surname of the serviceman have been found at the site," she added. An AK 74 rifle and 5.45 mm caliber shells have also been found.
Russia has about 3,000 troops at the 102nd military Base in Gyumri, one of Russia's largest military installations abroad. The commander of the base, Andrey Ruzinsky, arrived at the scene of the family massacre cordoned off by law-enforcement officers. In a statement the Russian Embassy in Yerevan promised to coordinating efforts with law enforcement bodies in full compliance with the Agreement of the Presence of the 102nd Russian military base on the territory of the Republic of Armenia. The statement also called for the most severe punishment for the perpetrators of this vicious crime.