NERKIN KARMIR AGHPUR, ARMENIA — The Medical Center in the village of Nerkin Karmir Aghpyur, Tavush Region, was successfully renovated through The Paros Foundation. This project, one of the Paros Foundation's 100 for 100 Projects for Prosperity, was implemented through the generous sponsorship of Jean-Marie & Lori Atamian from New York. The Paros Foundation underwrote all administrative expenses allowing their contribution to be spent 100% on the project.
The Medical Center, which is located within sniper range of the Azeri border, had a leaky roof, poor windows and doors and no heating system. The Center also was short on needed medical and laboratory equipment. While the Center functioned despite these shortcomings, it was difficult for them to meet their critical mission.
"This Medical Center provides daily medical care, vaccinations and evaluations for the 3,200 residents of this and the two neighboring villages." Said Peter Abajian, Executive Director of the Paros Foundation, "Both the proximity to the border and the fact that this region is so isolated, makes this Medical Center's success that much more important."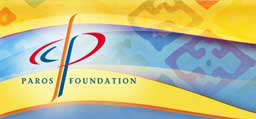 The Center's building, which was hit by enemy fire as recent as four months ago, was fitted with a new roof, new windows and doors and a new heating system. Interior cosmetic improvements completed the renovation. Needed equipment was also provided to the Center. When possible, both local materials and labor were used to help stimulate the villages' economy.
"We are quite pleased with the outcome of this project. We are able to have a positive impact on the lives of thousands of people, and we were able to do it together as a family." Said Jean-Marie Atamian during the Atamian family's visit on opening day. "On behalf of our family, I would like to recognize The Paros Foundation and their team for the terrific work they did to complete this project. I look forward to continuing our relationship into the future."
A commemorative plaque now installed at the medical center reads:
In Memory of Bedros and Vartanoush Atamian from Adiaman, Tigranakert Province.
Bedros fought to defend our villagers and save our refugees so that Armenians could live freely on their lands. His heroism inspires all of us.