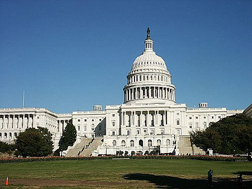 WASHINGTON, DC — The House of Representatives defeated, on a bipartisan basis, an ill-conceived measure that singled out Turkey for preferential treatment to engage in economic development projects on tribal lands in the United States. H. R. 2362, the Indian Tribal Trade and Investment Demonstration Project Act, was brought to the floor for a vote under the suspension of the rules, which requires a two-thirds majority for passage. The measure was defeated 222-160, falling short of the 255 votes needed.
Representatives Doc Hastings (R-WA), Tom Cole (R-OK), Virginia Foxx (R-NC), James Moran (D-VA), Dan Boren (D-OK) along with Delegate Eni Faleomavaega (D-AS) spoke in favor of the Bill, while Representatives Frank Pallone, Jr. (D-NJ), Carolyn Maloney (D-NY) and John Sarbanes (D-MD) led the charge against the legislation.
During the debate, Bill Sponsor Cole noted that he was approached by the Turkish Coalition of America about the legislation. According to campaign contribution records, Representative Cole has received $6,000 in Turkish PAC money this cycle while Representative Foxx received $10,000. Representative Cole argued that H.R. 2362 does not grant Turkey preferential treatment.
Armenian Caucus Co-Chair Pallone, who indicated his support for "efforts to bring economic prosperity to Indian Country," voiced his strong opposition to the Bill: "To put it quite simply, there is no good reason for passage of this legislation. In fact, there are a whole host of reasons why this legislation should fail today." Citing a litany of concerns, including Turkey's denial of the Armenian Genocide and "illegal occupation of Northern Cyprus," Representative Pallone urged his colleagues to vote against it.
Hellenic Caucus Co-Chair Maloney called the Bill unnecessary given that Congress has already adopted a more comprehensive measure, the HEARTH Act (H.R. 205). Further Representative Maloney recognized the opposition of the Ranking Members of the House Natural Resources and Foreign Affairs Committees, Representatives Edward Markey (D-MA) and Howard Berman (D-CA), respectively, and also raised concerns about Turkey's human rights record and restrictions on religious freedom.
Representative John Sarbanes closed the debate for opponents of the Bill stating he did not believe that providing preferential treatment to one country, Turkey, can be "justified." Echoing the sentiments of Representatives Pallone and Maloney, Sarbanes raised concerns about Turkey's increasingly hostile actions to U.S. allies, including Israel, Cyprus and Armenia and called for a recorded vote. Sarbanes also cited that two years ago, while serving as a member of the United Nations Security Council, Turkey voted against sanctions on Iran to thwart its nuclear weapons program.
In addition to speaking on the House floor, Representative Sarbanes spearheaded a Dear Colleague along with Representative Gus Bilirakis (R-FL) as did Representatives Berman, Gary Ackerman (D-NY), Eliot Engel (D-NY), and Shelley Berkley (D-NV); Representative Edward Markey; Representative Pallone; Representatives Sarbanes; Maloney, Pallone, and Nikki Tsongas (D-MA); and Representative Brad Sherman (D-CA).