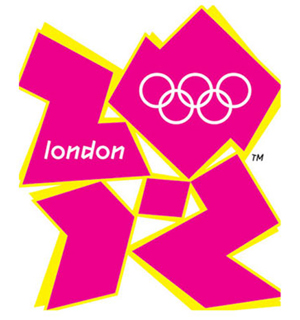 YEREVAN — A total of 25 athletes will represent Armenia at the 2012 London Olympic games, competing in sports such as judo, boxing, weightlifting, wrestling, swimming, gymnastics, shooting, track and field athletics and taekwondo. The games will officially start on Friday.
The Armenian National Olympic Committee announced on Monday that any member of the Armenian Olympic Team who medals in the upcoming Games in London will be reward in cash for his/her medal.
A gold medal will be worth $100,000; silver, $75,000; and bronze, $50,000.
According to the Committee's general secretary Grachia Rostomian, the Government of Armenia has also promised additional bonuses of $50,000, $37,000 and $25,000 for the corresponding medals.
National Olympic Committee chairman Gagik Tsarukian has said he will pay $700,000 to any athlete who wins gold for Armenia.
Boxer Andranik Hakobian stated that he is in good form and aiming for an Olympic medal. "We are going [to London] with high expectations," said Hakobian. "We should try to do our utmost to return home with a medal."
"We expect a good result," said Karen Aghamalian, the head coach of Armenia's national boxing team. "He [Hakobian] has worked hard to approach [the Olympics] in good form. He is the sole representative [of Armenia] in boxing, but he's got real quality."
Judo fighters Armen Nazarian and Hovannes Davtian are also part of Armenia's Olympic team in London.
"They both are quite experienced judokas with achievements made in the past," David Khitarian, deputy chairman of the Armenian Judo Federation, told RFE/RL's Armenian service at Zvartnots. "The Olympic games will be the heights that they have so far been unable to climb. We hope we can win medals at these games."
Nazarian, 30, won a European title in 2005 and also became a bronze and silver medalist at European championships before and after that. And Davtian, 28, won a silver medal at the 2007 European championship and a bronze medal at the world championships two years later.
For the first time ever, Armenia will have a taekwondo fighter competing in the Olympics.
Armenian athletes won six bronze medals at the 2008 Olympic games held in Beijing, China.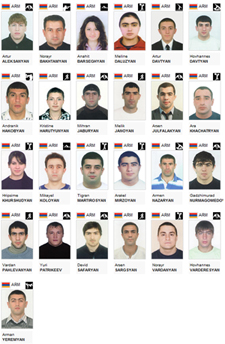 Official Olympics Website Places Armenia In Russia
The Soviet Union is dead, long live the Soviet Union!
On the website of the London 2012 Olympics, that is.
Russia is sending 436 athletes to the Olympic Games that get under way this week. But a quick search on its Russian athletes pages finds a handful of Olympians listed as having been born in parts of Russia that, well, aren't parts of Russia — but were parts of the Soviet Union.
The entry for judo fighter Arsen Galstyan lists his place and date of birth as "Armenia (RUS)" in 1989, while boxer David Ayrapetyan is listed as having been born in "Baku (RUS)" six years earlier.