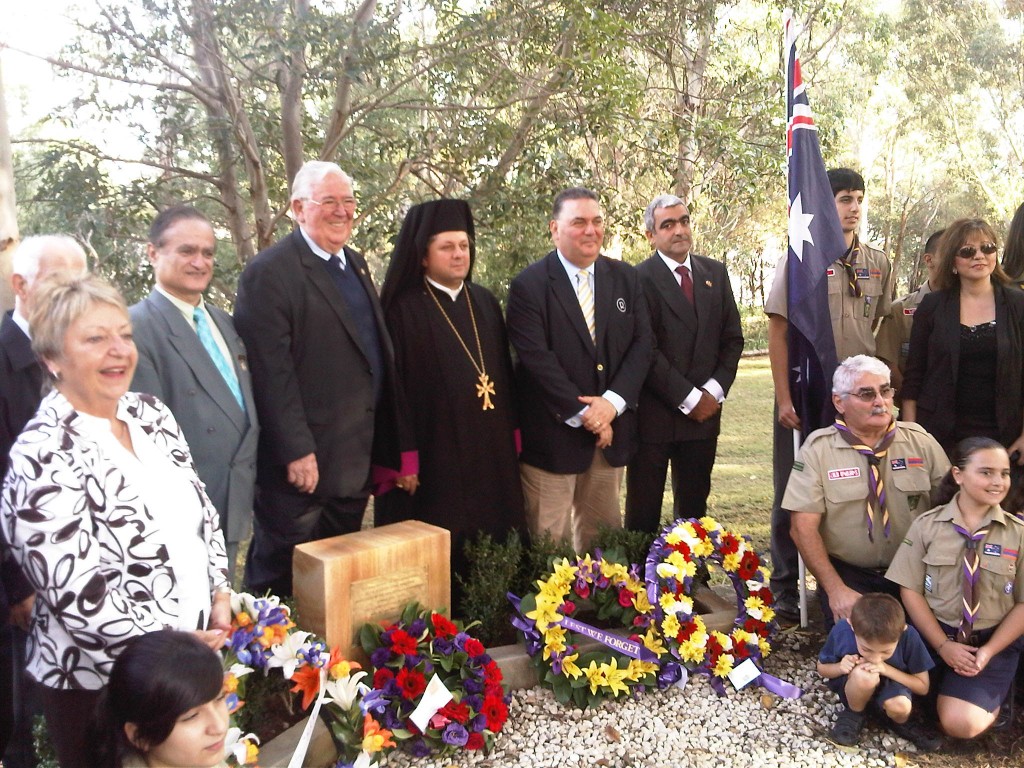 On Saturday 21 April 2012, many members of the local Armenian community and descendents of Genocide survivors gathered to commemorate the 97th anniversary of the Armenian Genocide, one of the first recorded genocides of the Twentieth Century.
The commemoration was held at the Meadowbank War Memorial Park in front of the Armenian Genocide Memorial Plaque in the city of Ryde, Sydney, Australia.
In 2005, the City of Ryde officially recognised the Armenian Genocide with a memorial plaque honouring the estimated one and a half million Armenians who were eliminated from their historic homeland in Turkey through forced deportations and massacres between 1915 and 1918.
The Mayor of Ryde stated that in three years time in 2015, we will commemorate the 100th anniversary of the Armenian Genocide. He stated that an advocate for recognition of the Armenian Genocide and federal member for Bennelong Mr John Alexander is hopeful that during this time the Australian Federal government will formerly acknowledge the Armenian Genocide.
The Mayor mentioned the importance of the government's role in unequivocally and publicly supporting the recognition of the Armenian Genocide to achieve justice and prevent other Genocides and atrocities reoccurring.
In 1997 the Parliament of New South Wales became the first legislative body in Australia to recognise and condemn the Genocide of the Armenians.