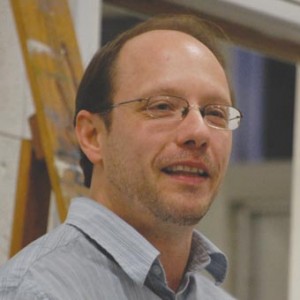 FRESNO — Dr. Sergio La Porta, holder of the Haig & Isabel Berberian Chair of Armenian Studies at Fresno State will speak on "Knowledege, Heresy, and Inquisition: The Armenian Reaction to Latin Missionaries in the 14th century" at 7:30 PM on Thursday, March 22, 2012, in the University Business Center, Alice Peters Auditorium, Rm. 191, on the Fresno State campus.
The lecture is part of the Armenian Studies Program Spring Lecture Series and is co-sponsored by the Armenian Students Organization at Fresno State.
In the first quarter of the fourteenth century, Latin missionaries began to penetrate areas of Greater Armenia. Along with these missionaries came a repository of Latin books. Very soon after their arrival, these books were translated into Armenian and an intense intellectual dialogue ensued between Armenians and Latins as well as amongst the Armenians themselves. Some Armenians accepted Roman Catholicism; others fought hard to prevent Armenians from leaving the Apostolic Church. One of the main reasons for the attraction of Armenians to Roman Catholicism was intellectual, and, in particular, the availability of new Aristotelian works. For the rest of the century, pro- and anti-Latin Armenian factions battled to control the future of Armenia's intellectual tradition. While this struggle was sometimes violent and deadly, it also helped shape a period of intellectual dynamism and innovation.
Dr. La Porta is Berberian Professor of Armenian Studies at Fresno State and teaches a variety of Armenian Studies courses. He earned his Ph.D. from Harvard University and wrote his thesis on the third volume of Grigor Tat'ewac'i's Book of Questions. His most recent publications include a three-volume study of the earliest Armenian commentaries on the Heavenly Hierarchy attributed to Dionysius the Areopagite (Peeters, 2008); a volume co-edited with Prof. Shulman on The Poetics of Grammar and the Metaphysics of Sound and Sign (Brill, 2007); and several articles on medieval Armenian political, religious, and intellectual history. His current areas of interest include apocalyptic literature in the Armenian tradition; the history of Greater Armenia between the Seljuk and Mongol invasions; and the influence of the works attributed to Dionysius the Areopagite on Armenian spirituality and theology.
The lecture is free and open to the public. Relaxed parking will be available in the UBC (University Business Center) parking lot after 7:00 PM the night of the lecture. For more information on the lecture please contact the Armenian Studies Program at 278-2669.