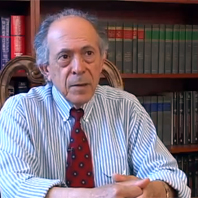 NEW YORK — Professor Abraham Terian will present a lecture on a newly-discovered Armenian mosaic on the Mount of Olives in Jerusalem. The mosaic, which has been dated to the sixth century at the latest, is significant because it sheds light on the role of Armenians, their churches, monasteries and other activites in ancient Jerusalem.
Dr. Terian, who grew up in Jerusalem and was an archaeologist before he became a theologian, will relate the latest discoveries to those known for more than a century, and will comment on their artistic, religious and paleographic significance.
The lecture will take place at the Armenian Church St. Vartan Cathedral in New York on Thursday, March 22 at 7:30PM.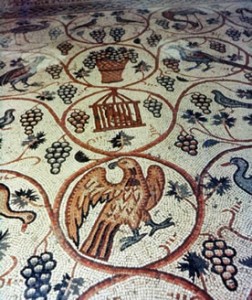 The new finding is also highly significant because the mosaic contains a short inscription which is among the oldest surviving examples of Armenian writing anywhere.
The finding was published in a recent issue of the Israel Exploration Journal.
Dr. Terian is Professor Emeritus of Armenian Theology and Patristics at St. Nersess Armenian Seminary and a member of the Academy of Sciences of the Republic of Armenia. He is an internationally renowned expert in Armenian history, Christian culture and theology.
The lecture is free and open to the public.