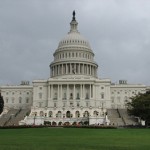 Turkish Enterprises Receive Exclusive Access to Indian Tribal Trade and Investment Demonstration Projects
WASHINGTON, DC — Over the objections of Congressmen John Sarbanes (D-MD) and Frank Pallone, Jr. (D-NJ), and Congresswoman Nikki Tsongas (D-MA), the House Committee on Natural Resources approved H.R. 2362, the Indian Tribal Trade and Investment Demonstration Project Act of 2011. The legislation, which is designed to facilitate economic development by Native American Indian Tribes, provides exclusive access to Turkish private enterprises.
Congressman Sarbanes conveyed a series of concerns with the legislation. He cited the questionable practice of singling out one entity to receive benefits, Turkey's ongoing blockade of Armenia, Turkey's denial of the Armenian Genocide, Turkey's decades-long illegal occupation of the island of Cyprus, human rights issues, as well as the fact that the Bill as drafted appears to violate existing trade laws under the World Trade Organization (WTO) and other international agreements as highlighted by a recent Congressional Research Service (CRS) Report. Congressman Sarbanes submitted for the record letters he received in opposition to the Bill as follows: The American Hellenic Council of California (AHC), the Armenian Assembly of America, the American Hellenic Educational Progressive Association (AHEPA), PSEKA/Cyprus Federation of America, the Pancyprian Association, and the Armenian National Committee of America.
In opposing the bill, Armenian Caucus Co-Chair Frank Pallone also expressed ongoing concerns with respect to Turkey, stating, "Turkey is not acting in the interests of the United States," and noted that Turkey blocked an economic project for Cyprus and Israel, while Congresswoman Nikki Tsongas associated herself with Congressman Sarbanes' remarks and reiterated the concern that one country was being singled out for preferential treatment. Congressman Dale Kildee (D-MI) voiced his concerns as to whether or not the U.S. Department of State had been consulted and suggested that the House Committee on Foreign Affairs also have an opportunity to review the Bill.
Congressman Sarbanes sought to offer an amendment, which was co-authored by Reps. Pallone and Tsongas, to broaden the Bill to include all "foreign nations" and also add a strong human rights component. The amendment however was ruled out of order on a technicality and thus Members did not have the opportunity to consider its merits. Without the benefit of the amendment, the Bill was then adopted by a vote of 27 to 15, of which Ranking Member Edward Markey (D-MA) was among those Members who opposed the bill.