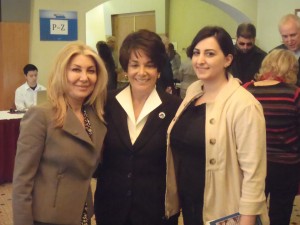 Burlingame, CA – The California Armenian-American Democrats (CAAD) are proud to announce the membership of the first elected officials to join the organization. Among them are Assemblyman Mike Gatto (D-Los Angeles), Assemblyman Anthony Portantino (D-La Canada) and Rep. Anna G. Eshoo (D-Palo Alto). Congresswoman Eshoo was featured as the main speaker at the California Democratic Party E-Board Luncheon on Nov. 19 in northern California.
"Congresswoman Eshoo has always been a good friend of the Armenian community," said Minassian. "She is very enthusiastic about CAAD and is eager to raise awareness about our organization among her constituents. We are truly honored to have our elected officials as members of CAAD and look forward to working with them for many years."
CAAD, which is slated to become the first Charter organization under the umbrella of the California Democratic Party, was granted a continued provisional ratification by the E-Board during the Nov. 18 meeting in Burlingame.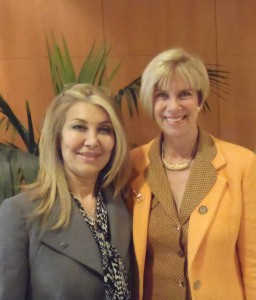 "We had a very productive meeting and I'm pleased to share with the Armenian-American community that several other elected officials that I personally spoke with have pledged their support for CAAD," added Minassian. "In addition, Richelle Noroyan, Santa Cruz County Democratic Party Chair also became a member of CAAD."
The first general meeting elections will be held in San Diego during the weekend of Feb. 11 and 12 next year to coincide with the California Democratic Party State Convention. Interested applicants must become registered CAAD members by Dec. 1, 2011 in order to participate in the February 2012 elections. For more information, email [email protected] or visit the CAAD Facebook page.
California Armenian American Democrats (CAAD) is a provisionally ratified charter organization under the umbrella of the California Democratic Party. CAAD is independent of any other Armenian group or faction and is open to all registered Democrats who share an interest in Armenian American issues and advancement of progressive causes.