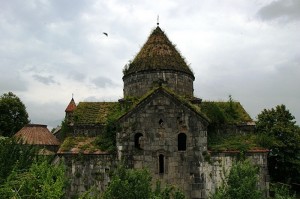 YEREVAN — The medieval monastery complex Sanahin in the north of Armenia has appeared in the focus of public attention because of trees, growing on the dome of the monastery.
The 10th century Monastery is included in the World Heritage List of 936 properties forming part of the cultural and natural heritage which the World Heritage Committee considers as having outstanding universal value. There are 7 such sites in Armenia
Armenia is a signatory to the 1972 World Heritage Convention and, as such, has an obligation to report regularly to the World Heritage Committee on the state of conservation of their World Heritage properties.
In addition, by signing the Convention, each country pledges to conserve not only the World Heritage sites situated on its territory, but also to protect its national heritage.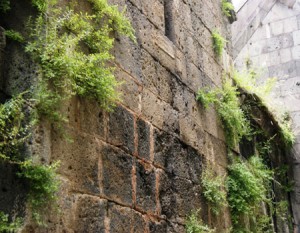 In April, 2010, Prime Minister Tigran Sargsyan toured Lori Marz and his first stop was at Sanahin. At the time, the government's website mentioned that a working group of church and lay experts would be formed to study options regarding the restoration of the monastery.
Today, 15 months after PM Sargsyan's visit, the dome of Sanahin more resembles as forest nursery than anything else.
It seems that once the government official left Lori, the condition of this unique world cultural site was forgotten.
Earlier in an interview, Director of the Research on Armenian Architecture NGO, historian Samvel Karapetyan said: "During my latest meeting with Catholicos Karekin II, I once again studied the problem of Sanahin Monastery and reminded him of the fact that a forest has already grown on the roof of this historical monument. We offered Karekin II to direct at least part of the funds allocated for construction of new churches to the settlement of this problem. In response, he only said that he has nothing to do with the monasteries and churches located in the mountains."
"I'd like to recall that the Church should have cared first of all for the cultic constructions. Needless to say about the state structures, which should be interested in removing the forests from the roofs of churches."