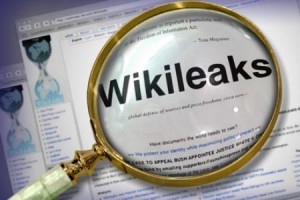 WASHINGTON, DC — The Armenian genocide resolution reintroduced in Congress on Tuesday will have international repercussions, secret State Department cables show.
The Resolution is called to ensure that the House of Representatives has officially applied the term "Genocide" to mass killings of Armenians in 1915-1923 in Ottoman Turkey. Identical or similar Genocide resolutions could not pass the House over past 16 years.
Although resolutions continuously fail, they do cause diplomatic chatter and State Department dispatches released by WikiLeaks are perfect proof of this.
"Any U.S. definition of the events of 1915 as 'genocide' would set off a political firestorm in Turkey, and the effect on our bilateral relationship – including political, military and commercial aspects – would be devastating," a State Department cable sent from Ankara, Turkey, warned on Jan. 26, 2010.
"The annual Turkish request to Israel to help in blocking the bill on the Armenian Genocide in Congress," the secret telegram from Tel Aviv, sent on October 13, 2009, reads.
A separate section of the cable, made available through WikiLeaks and classified "secret," noted that the company Sikorsky was trying to sell helicopters and Raytheon was trying to sell an air defense system to Turkey.
Additional State Department cables indicate that Turkish military and intelligence cooperation with U.S. war efforts slowed temporarily in response to previous congressional consideration of a genocide resolution. Other countries, too, can get drawn into the issue.