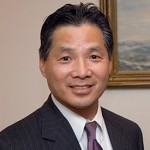 PASADENA – The Armenian Council of America PAC Pasadena Chapter on Monday announced it has endorsed Gene Masuda Fourth District City Council race scheduled for April 19.
The ACA-PAC endorsed Masuda for his stances on issues of importance for the Armenian American community of Pasadena. These issues include maintaining the integrity and character of our single family residential neighborhoods of Pasadena, fighting crime, decreasing traffic, parking congestion and speeding, protecting open space, improving Pasadena public schools, keeping the commercial areas appealing for investment. Masuda has also pledged to fight the Pasadena's political status quo and maintain fiscal discipline while addressing the needs of the entire community.
"Gene Masuda has the right skills for Pasadena – and the qualities Pasadena needs in this troubled economy," said ACA-PAC Pasadena Chapter Board Member Vahe Atchabahian, "Gene knows how to attract businesses to Pasadena, as well as the ability to work with all of Pasadena's diverse communities. We look forward to working together to further the relationship between Pasadena's vibrant Armenian American community and the City Council."
"The ACA of Pasadena encourages every registered Armenian American voter in the Fourth District to vote for Gene Masuda on April 19, 2011," Atchabahian added. Masuda has received the endorsements of former opponents and community leaders Khatchik "Chris" Chahinian and Allen Shay.