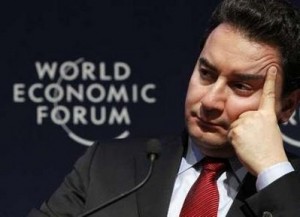 DAVOS — The EU is abandoning an "open doors" policy and is turning into a "Christian club", Turkish top official says.
Speaking at the World Economic Forum in Davos Turkish Deputy Prime Minister Ali Babacan called these tendencies very dangerous, RFE/RL reported.
Babacan noted that Ankara considers the EU as "a big peace project" and therefore strives to join the organization, but a number of the EU states oppose the initiative.
Turkey has been negotiating on joining the Union since 2005 but it constantly face many obstacles, in particular lack of needed reforms, dispute over the status of North Cyprus, Turkey's recognition of the Armenian Genocide in the Ottoman Empire.