Glendale, CA – Unified Young Armenians, in partnership with United Shipping Group have launched "A Coat To Warm The Heart Project." Until December 31st, 2010, drop-off boxes will be set up at all United Shipping Group locations and at the office of Unified Young Armenians (UYA) in Glendale, CA for donations from the community. All new or gently used winter coats will be giv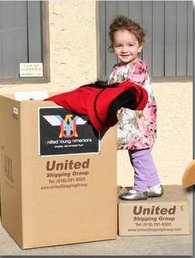 en to dozens of deprived families living in Armenia.
UYA recently launched A Coat to Warm the Heart project as an effort to unite with one of the Armenian community's leading businesses and benevolent members, United Shipping Group, and in order to provide aid to some destitute families living in Armenia. Hundreds of families living across Armenia are impoverished and are in need of basic necessities. This project will lend a hand to those families by helping them stay warm during the harsh winters in Armenia.
A Coat to Warm the Heart project unites the Armenian community in the act of giving this holiday season.
UYA continues its commitment to serving and strengthening the Armenian community living in the Diaspora by creating lasting bonds with its homeland. The collaboration between UYA and United Shipping Group is one example of UYA's belief that all Armenians are responsible for one another.
An old German proverb says "Charity sees the need, not the cause" and so is the case with this project. As UYA and United Shipping Group have decided to come together to help the underprivileged this holiday season, it is expected that the community will unite for this project as well. As stated in the proverb, the need for donated winter coats and charity is far greater than the reasons as to source for the need.