PARIS — Armenia's Defense Minister Suren Papikyan met with his French counterpart Sebastien Lecornu in Paris on Tuesday for further talks on closer military ties between their countries.
The Armenian Defense Ministry said the two men discussed "the current state of implementation of understandings" reached by them during Papikyan's previous trip to France that took place last September. Security in the South Caucasus was also on the agenda of the talks, the ministry said without giving details.
A ceremonial welcoming Minister Papikyan a took place with the participation of a military band and a guard of honor, the national anthems of the Republic of Armenia and the Republic of France were played.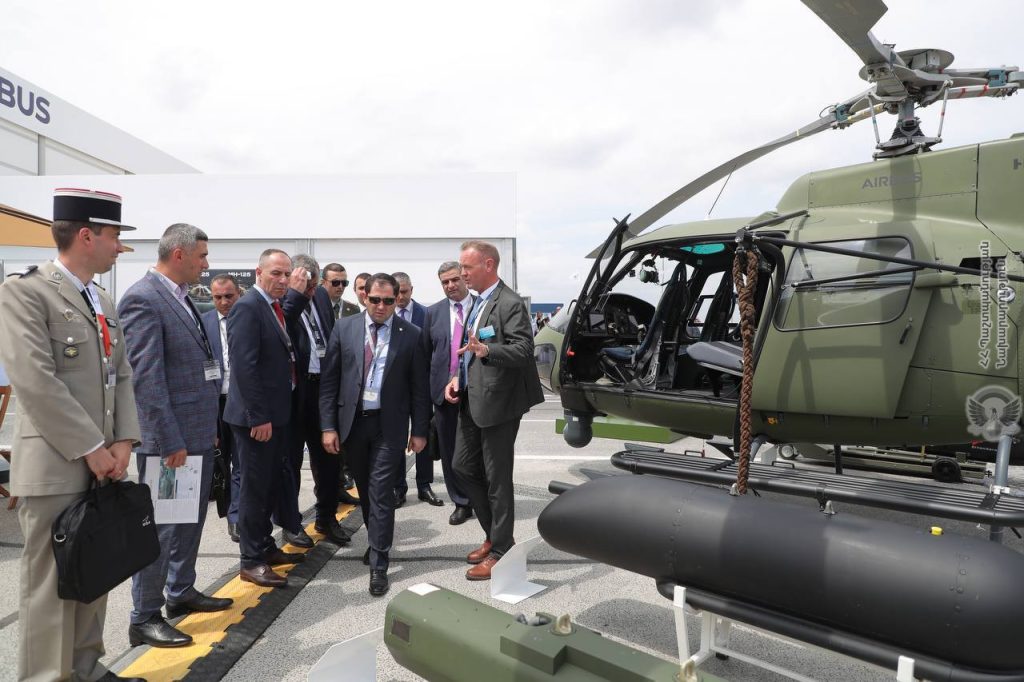 A delegation of French defense officials visited Armenia in October, holding separate talks with Papikyan, Armenian army chief Eduard Asryan and High-Technology Minister Robert Khachatryan. The Defense Ministry in Yerevan likewise said at the time that they discussed the implementation of Papikyan's and Lecornu's "understandings."
No details of those agreements have been made public so far. It remains unclear whether France, which is regularly accused by Azerbaijan of making pro-Armenian statements, is ready to provide any military assistance to Armenia.
"We certainly support the peace talks that have started with Azerbaijan, but France must help Armenia to defend and protect itself!" Christian Cambon, the chairman of the French Senate's committee on defense and foreign affairs, tweeted after meeting with Papikyan on Monday.
The Armenian minister attended the opening ceremony of the Paris Airshow earlier on Monday. He visited exhibition booths of French military-industrial enterprises and meet with company leaders.